9 Across. Frank Zappa's got one (10).
Above my head, ten thousand tiny mice tap-dance on the tin roof. It's raining again. I'm in a four-berth caravan, hunched over the NME, trying to finish the crossword.
"Apostrophe."
Cracked it.
It's been a good week. Steering a rickety, bone-shaker bicycle across the endless green baize of Lincolnshire. Dad seeking sanctuary with rod and reel, Mum having a knit and a natter with the other angling widows back at the camp site. I'm ready for home now, missing my school mates – my band mates – and missing music. My one sortie to Skegness market has resulted in the purchase of the debut album (on cassette) by a US rock band called the Outlaws, a sort of recalcitrant, Redneck version of the Eagles. Outlaws have three guitarists and a marathon song called 'Green Grass And High Tides'. Basically they make Lynryd Skynyrd looks like The Ramones.
Summer '78, and the rise of Da Brudders Ramone and their caustic cohorts are supposed to have inoculated my generation with the short, sharp, spike of punk, but the unreconstructed progger in me still longs for long. Long isn't wrong, long is good.
Back in Sheffield, I call band-buddy Vinner from the phone box on the appropriately named Dial Way. Plans are made. Frank White at The Broadfield, tonight, free in. 2p well spent.
I've heard Frank White on many occasions. He has as residency at a pub close to home called The Pheasant. Hanging around the nearby chipper I've heard an urgent, restless thrum from inside the lounge, bursting into a vigorous, rasping yowl when the heavy oak doors swung open, or one of the bar staff opened the off-licence window. Blues singer. Guitar slinger. That's Frank White.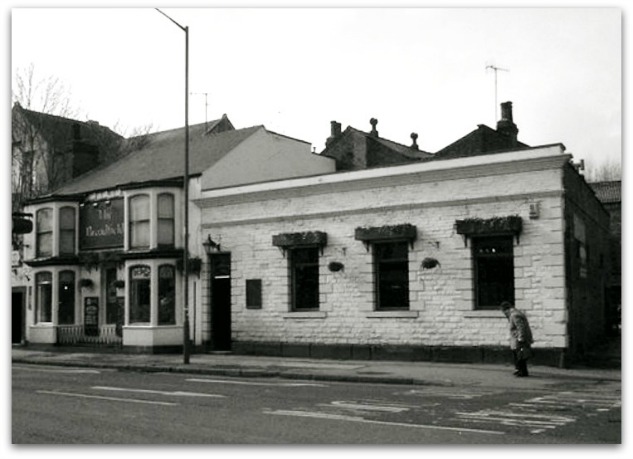 The Broadfield Pub, circa 1978.
We're in The Broadfield in Heeley, on the other side of town. Vinner's telling me what I've missed while I've been away. All the lads went to see a band called The Push at The Limit, really good by all accounts, and they are playing there again soon, with that weird band Cabaret Voltaire. We make a mental note to check it out. The Broadfield, an old Victorian boozer with an adjacent music room, is pretty quiet for a Saturday night. It's coming to the end of the annual "works fortnight", when the steel foundries close and the working folk of Sheffield head for Cleethorpes or Bridlington for their summer holidays.
Frank steps up onto the low stage with his rhythm section – Kenny Slade on drums and Malcolm Hooley on bass - and sparks up the chicken-strut groove of "Not Fade Away". As synonymous with Sheffield pubs as Wards best bitter and pork scratchings, it's just another Saturday night for him.
Yet he toured Europe in the sixties with another local hero – Dave Berry – and has been teen-screamed at from Rotherham to Rotterdam. Frank's solo debut album – Nice To Be On Your Show – was released in 1973 on Fantasy Records, home of Creedence Clearwater Revival. He's played with Carl Perkins, Albert Lee and The Crickets. He's been there, done that, and is using the t-shirt as an oily rag. So what's a sweetheart like Frank doing in a dump like this?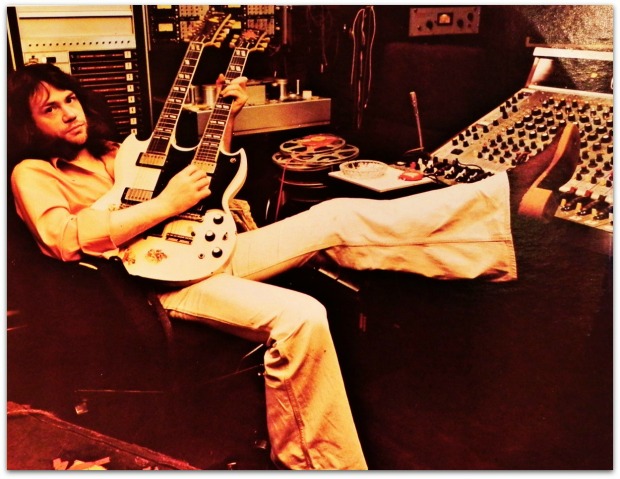 Frank White, album cover shot, 1973.
There are enough myths and legends surrounding Frank White to give Homer a sequel to The Odyssey. That the Rolling Stones wanted him in the band when Mick Taylor left. That Elvis saw him on 'Shindig' and was digging his playing. That, off the record, he's Eric Clapton's favourite guitarist. That he could have been the first white guy signed to Motown. That his mate Joe Cocker wanted him for The Grease Band. That he had the first twin-neck electric guitar in Europe, before Jimmy Page. (That one is true). Also, no-one knows exactly how old he is.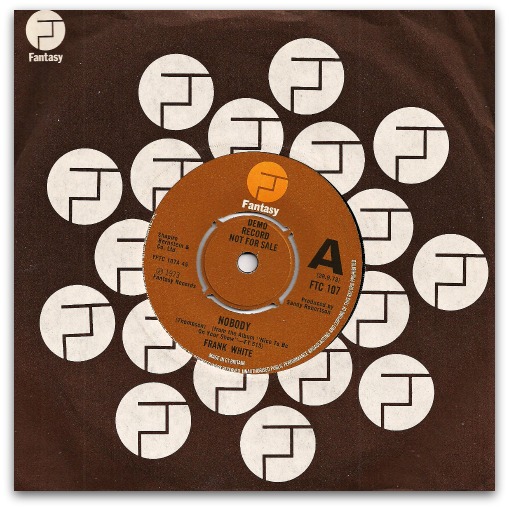 Frank White - 'Nobody' 7" single, Fantasy Records, 1973.
Frank has rejected the conjecture. Only he knows the truth. He's put aside the chance of fame and fortune in favour of family and faith. The King of Don Valley Delta Blues counts off "Blue Moon Of Kentucky", he understands that you don't need to reinvent the wheel, just keep the axle greased and let it roll on down Route 66, or the A57, if that happens to be closer.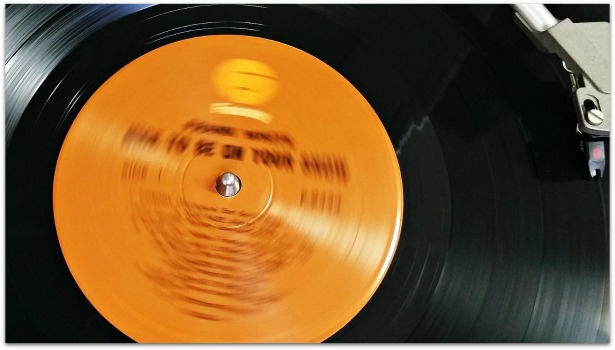 We're lapping this up. He looks comfortably into his thirties, positively pre-historic through our 17- year-old eyes. He's been playing since before we were born, and if Johnny B. Goode played guitar just like ringing a bell, then Frank White is pealing like St. Paul's Cathedral on VE Day.
He brings it to a close with a show-stopping, fifteen minute rendition of Chuck Berry's "Roll Over Beethoven". Here is a song written by a man born during the prohibition era, about a dead German guy who's been gone a 150 years, first released during the Suez crisis, being sung by a Sheffield war baby, that's resonating with two teenage lads. There's been something a rock 'n' roll rebirth in the mid-70's: David Essex in "That'll Be The Day", pop 'n' roll in the shape of Showaddywaddy and Mud. Revivalists Darts are in the charts with 'The Boy From New York City'. If Frank is aware of this, he doesn't show it, he's not riding a wave, old or new.
No fuss or flannel, he's simply a channel for rhythm 'n' blues, he's been this way since Bill Haley first rocked around the clock, and it comes as naturally to him as breathing. His "Roll Over Beethoven" is a bravura display of rock 'n' roll Jenga – build up the drama, let 'em tremble, knock it back down to the drums, and ratchet it all back up again, repeat as necessary for extra intensity. After two false endings, Frank White brings in Chuck Berry's big old ode to Ludwig vB for a smoking landing.
One song: a quarter of an hour. Long is good.
"Right" says Vinner with the conviction of the recently converted, "we're nicking that!"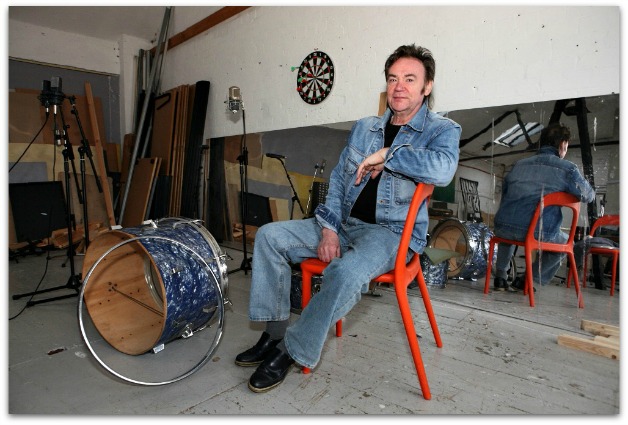 Frank White, 2010. Photo by Ian Shipley at http://www.dublinphotographer.eu/
---
Frank White's residency at The Pheasant lasted 19 years. He continues to play the pubs and clubs around Sheffield. He gives his age as "37 plus VAT".