Will it be 'Me No Pop I' by Coati Mundi? Perhaps 'Wordy Rappinghood' by The Tom Tom Club? Or something by Earth Wind & Fire or Carl "Bad Mama Jama" Carlton? What record will Disco John - once of the Blitz club on Infirmary Road, now hosting 'Tropical Heatwave' at the upwardly mobile 'Penny's' nightspot in Sheffield city centre - be spinning at midnight as I turn 21 on the dancefloor? Pointing the way ahead as I come of age, setting the tone for the rest of the year.
It's Modern Romance, with 'Ay Ay Ay Ay Moosey'. I don't care. I'm out with my musician friends, bandmates and Ava. I'm drunk and happy. The future is bright, maybe even a little bit moosey.
Mum and Dad don't have a phone, so it's Thursday before I hear the news from Charlie at band practice. Judd, bass player and comrade-in-rhythm for two years in DVA, is dead. Overdosed at his gaff in Broomhall flats. Since DVA split in May, I'd only seen him once, Judd himself having parted ways with the band later in the summer. Sitting in The Hallamshire pub on an August evening, he'd been his usual self: down-to-earth, funny, impish. His figurative glass neither half-full nor half-empty but chipped and hoping for a clean one from behind the bar.
On the day of Judd's funeral, I make it as far as the crematorium on City Road but can't bring myself to go inside. This is my first ever funeral and I'm scared. I'm late and I can't see anyone I know. I don't know what to do; so I find a bench and sit in the October sun and think about Judd.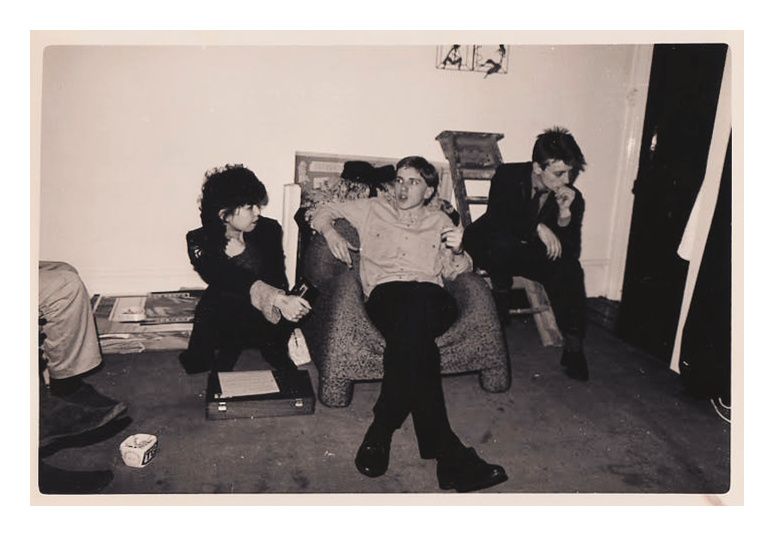 He'd trained as a metal moulder and had worked out how to shape and make fake 50p coins from melted down cutlery. He'd use these counterfeits to empty cigarette machines and then sell the snouts on to students in the university bar. Judd hated shaving and reckoned on getting facial electrolysis with the first bit of money he made from the music business. In art, he loved the work of Francis Bacon and Val Denham.  In music, Judd loved 'Pini Pini' by Arto / Neto – "you married a bull cow, hmm-hmm!" – and 'Drugs' by Talking Heads. In fact, Judd loved drugs in general, but I never thought they would kill him.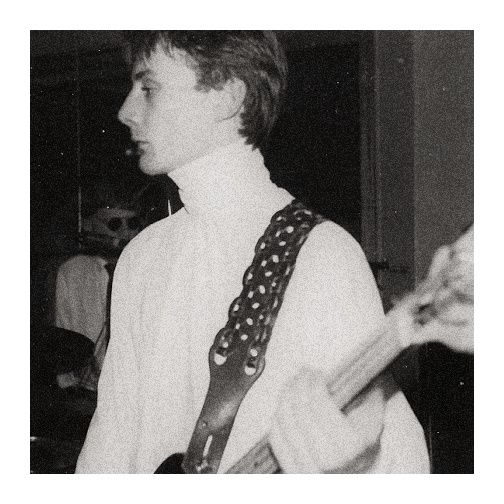 Non-judgemental, he took people at face value. There's Judd walking up West Street, laughing and joking with Bono and the lads from U2. An avowed non-musician, Judd came up with the hypnotic, innovative bass part on DVA's 'Impressions Of African Winter', part-played with a timpani mallet and then looped by Ken Thomas. Remembering being onstage with Judd at Bar 2 in the uni, stoking away at our noise machine, watching him stare down the audience in a six strobe-light snowstorm. And Judd the driver (he never passed his test), with me perched over his shoulder in the back of the van, as he flashed the headlights at the HGV lads, letting them know they were clear to overtake. Chatting to him about music, films, Sheffield; anything to keep him awake as we completed the return leg of the North loop, back up the M1 after London gigs. The rest of the band fast asleep. And now Judd's asleep. Forever. Gone at 24 years old, what a waste.
A few weeks after the funeral, Ava and I decide to go and see Bow Wow Wow. We missed them when they played the Poly back in September, as part of the city council's "Rock On The Rates" festival. Thirteen gigs, free-in for those claiming unemployment benefit. Not booking UB40 for this must have been some clerical oversight?
Just nine weeks later, Bow Wow Wow are back in Sheffield. Tonight's gig is at the recently re-opened Lyceum Theatre, just opposite the Crucible in the city centre. First opened in 1897, this listed-building survived World War II and outlived its great local rival the Empire. However, the post-war glory days of Roy Hudd and Dickie Valentine, panto and 'Pirates Of Penzance' eventually passed and it became a bingo hall in the sixties. The two fat ladies sang their last in 1972 and the Lyceum lights dimmed for the best part of a decade.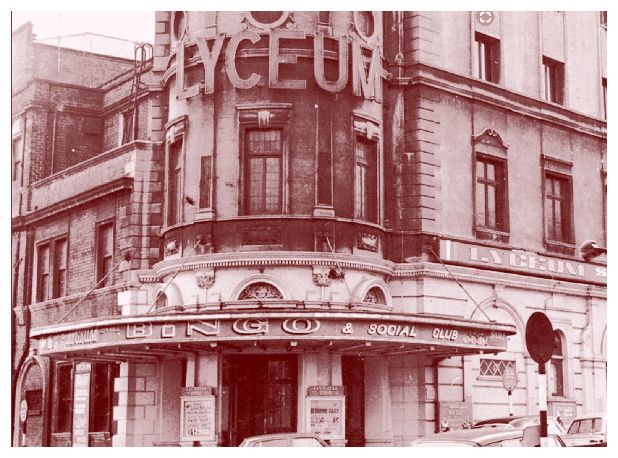 It's the owners of the Limit Club who have spotted the potential of this long-dormant 1,500 capacity venue. They need somewhere to put on bands who have outgrown the club circuit. Indeed, Bow Wow Wow made their Sheffield debut at the Limit with an all-ages matinee show just before Christmas 1980. US pop-funkateers Odyssey were the first band to play the re-opened Lyceum on October 7th, the perfect pick for a venue that had indeed been used up and worn out. Odyssey were followed, in short order, by The Clash, U2 and Bauhaus. The latter unknowingly treading the very same boards as their idol Bela Lugosi, who had appeared at the Lyceum in a stage production of 'Dracula' some thirty years previous.
The venue is dank, buckets are strategically placed to catch rainwater, crumbling chunks of ornate cornice work cling to the walls and ceilings like suspended wedding cake icing. The paint and plaster work appear to have made a pact, "If we are coming down, we're coming down together." Overall, there are enough holes, crannies and crevasses to give The Beatles' Royal Albert Hall a run for its money. Refreshment comes from a hastily constructed bar, big steel kegs pumping out the Limit club's legendary adulterated lager.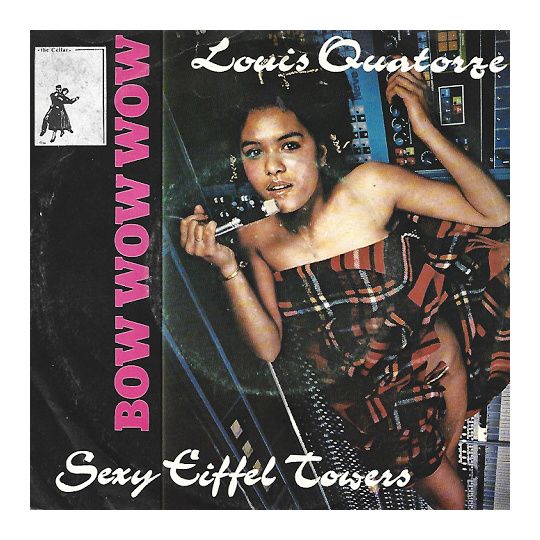 Bow Wow Wow have been unavoidable in the weekly music press, and more recently the daily tabloids. Put together last year by Sex Pistols' manager and rag trade maverick Malcolm McLaren, the band are made up of three laddish geezers who McLaren has lured away from Adam Ant, plus Annabella Lwin, a 14-year-old girl who was discovered singing in a West Hampstead launderette. Much of the publicity has been based on salacious promo pictures of the Anglo-Burmese teenager in various stages of undress. For all the tabloid brouhaha, Bow Wow Wow have only troubled the Top 40 once thus far, with their exciting endorsement of home taping 'C:30-C:60-C:90-Go!': but that was over a year ago, an ice-age in pop music. Nonetheless, EMI having dropped the band at the beginning of the year, RCA Records were sufficiently impressed with the relentless propaganda machine to sign the band for an eye-popping $750,000 three-album deal.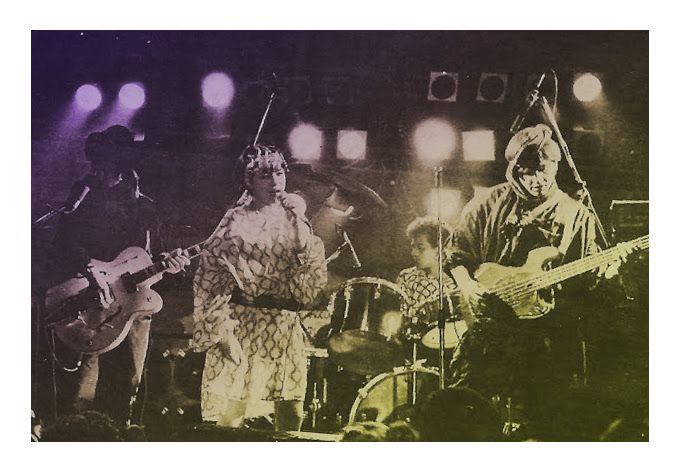 The injection of cash presumably some succour to the three ex-Ant men, who have watched their erstwhile leader go on to become a UK pop phenomenon with a string of top five singles and a number one album.
Basically, Bow Wow Wow have one song – thunderous Burundi-style drumming, twangy high-life guitar and chunky thumb-slapping bass – which they play mid-tempo, up-tempo and fast. Very little exceeds three minutes and they don't do slow. Their Afrobeat-inspired tribal sound is having a moment, spearheaded by Adam Ant and his two-drummer attack. In the same style, Pigbag's debut single – 'Papa's Got A Brand New Pigbag' – has been a guaranteed dancefloor magnet at the Limit club all summer.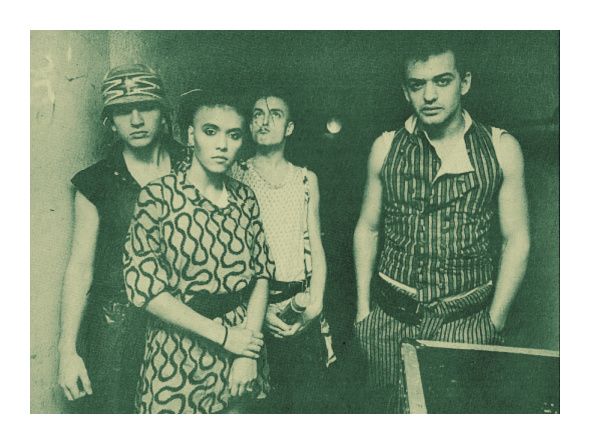 Bow Wow Wow's secret weapon is Annabella, whose wide-eyed, whole-hearted, exuberant investment in McLaren's sloganeering soundbite lyrics is total. Give her nonsense-on-paper songs about Geronimo, chihuahuas, piggies, Tigger and giant-sized baby things and she'll deliver them with a goofy, irresistible energy that is completely infectious. On stage, she is flanked by two girl dancers, Boo and Fuffi. And while they are never going to be a threat to Arlene Phillips' Hot Gossip, their enthusiastic hoofing - one-part aerobic fitness workout to one-part Masai adumu dance - brings a tremendous vitality to the stage.
All the band members look terrific, a pop group from the pen of Tex Avery, decked out in McLaren and Vivien Westwood's 'Sun, Gold & Piracy' look from their Worlds End shop in Chelsea. Not a swash remains unbuckled. Annabella sports a too-short tunic and wide leather belt; next to her, shirtless bass-player Leigh is a dead ringer for Peter Hinton's Rocky from 'The Rocky Horror Picture Show'. Behind him, the drummer, Dave Barbarossa, is playing a strange looking kit made by Staccato, with horn-shaped toms that look like they were designed by Salvador Dali, while the guitarist Matthew chimes away on a big Gretsch White Falcon. More Mohicans than a John Ford Western. The rhythm is unstoppable, juxtaposing odd sonic collisions like Hank Marvin jamming with Tito Puente or that long-lost Carmen Miranda 'Live In Lagos' bootleg from the 'fifties. I imagine Annabella as Grace Jones' cheeky, scene-stealing Rangoon-born cousin in a new NYC-based TV sitcom – 'Annabella & Grace'. At 15 I was still playing Subbuteo and thought a trip to the bowling alley was a big night out. In stark contrast, Annabella, not sixteen until this coming Sunday, radiates a precocious youthful vivacity.
After 45 minutes of absurdly catchy fun, they call it a night with a clattering romp through the old standard 'Fools In Rush'. It's been a month to the day since my birthday and the death of Judd. Music is a healer. Things will get better.
---
Bow Wow Wow finally cracked the charts with a radio edit of 'Go Wild In The Country'. This breakthrough set up their cover of The Strangeloves' 'I Want Candy', a top 10 smash in the UK and a hit in America, Australia, Benelux and Ireland.
Annabella continues to play live on the 80's circuit in the US.
Remembering Matthew Ashman, Bow Bow Wow guitarist, who died in 1995, age 35, from complications arising from diabetes.
For more on Malcolm McLaren and Bow Wow Wow, I can recommend, without hesitation, Paul Gorman's stupendous biography - 'The Life & Times Of Malcolm McLaren'.
My Spotify playlist, which recreates a night out at Tropical Heatwave in Sheffield, can be found here: https://spoti.fi/3lsz9fT