Gig 60. The Fall, The Ace, Brixton, London. Friday 15th July 1983.
---
"Come on, look lively! The Scorpions are coming."
A Spring Saturday morning in deepest Surrey, and recording studio owner Andy Fernbach is in a state of high anxiety. While normally as equable and phlegmatic as the flock of Jacob sheep who graze the adjacent field, and give their name to his residential studio complex, Andy has good reason to be excited.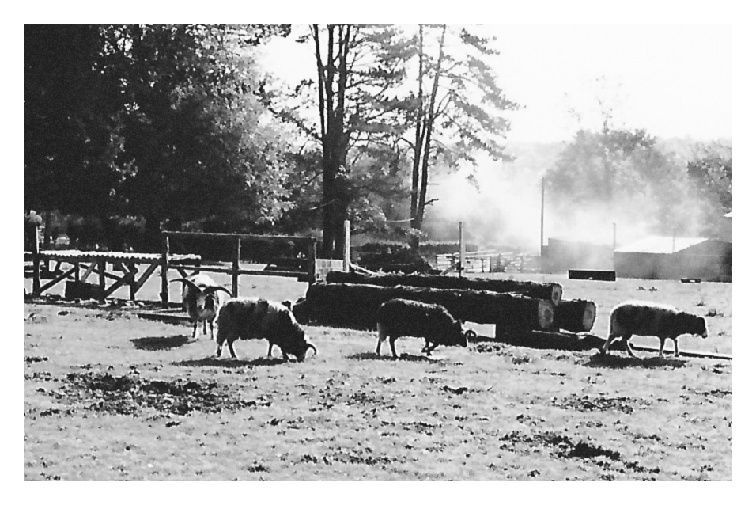 For today he is to be paid a visit by German hard rock band The Scorpions, who are searching for a secluded space to start pre-production work on their new album. A twelve-week block booking, at full major label rate card prices. None of these cheap, Indie deals that Andy does for the likes of us, I'm So Hollow, The Au Pairs and Malaria!

So it is that yards of snaking cables are charmed back onto tidy hooks, ashtrays with pyramids of ciggie stubs are banished, and that rarely heard studio instrument, the Hoover vacuum cleaner, is given a good workout in the vocal booth. Young tape op Mark Stent, known to all as Spike, gets the worst job.
In the future Spike's personal reel of two-inch Ampex will unwind to see him become one of the most in-demand mix engineers in the world, bringing his magic touch to recordings by Ed Sheeran, Harry Styles, Beyoncé and other twenty-first century superstars. However, it's a whirring, jarring rewind back to the present for Spike, tasked today with scraping geese guano off the paving stones by the studio entrance with a wallpaper stripper.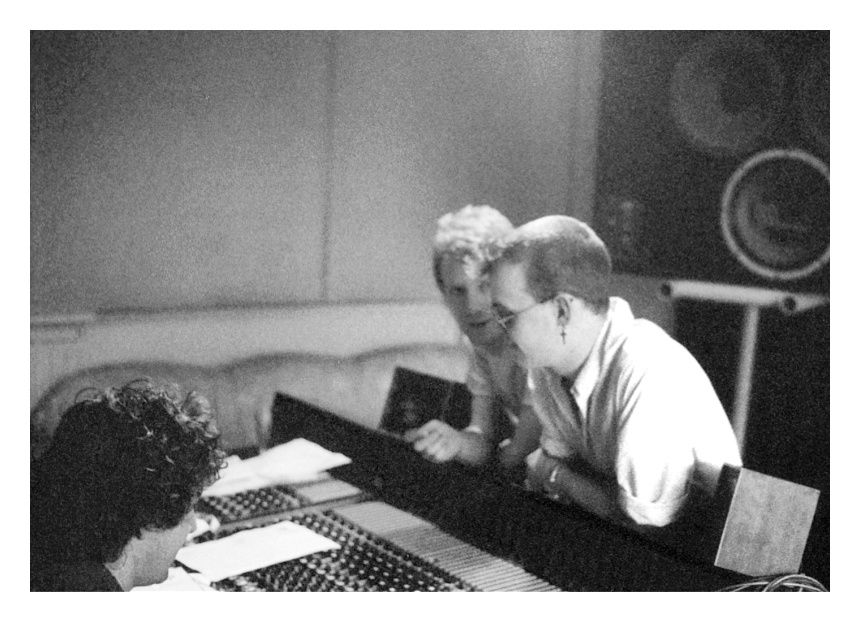 It's mid-afternoon in studio one, where The Box are recording our debut album with producer Ken Thomas, when there is a polite knock on the control room door. In comes Andy Fernbach with his very special guests. As a casual reader of 'Sounds', I recognize singer Klaus Meine and drummer Herman Rarebell. Both musicians are dwarfed by their girlfriends, who, fashion-wise, strut that previously unseen catwalk between Amazonian warrior woman and Chicago mobster's moll. All four are wrapped in abundant fur jackets with tight leather jeans and wind machine-ready, long, tumbling hairstyles. The exotic quartet look like tottering dandelion heads in imminent danger of being blown away on a soft spring breeze.

Nods are exchanged as The Box's squiggly blart hacks out of the big speakers. The universal sign that says "We've nothing musically in common and acknowledge this is slightly awkward" before Andy leads the troupe into the live room.
Uh-oh. Quicker than you can say 'Udo Lindenberg Und Das Panikorchester', the foursome return, the nods more terse this time, with Andy trailing in their fragrant wake.
As The Scorpions limo rolls up the lane, no doubt heading for Ridge Farm or some other sylvan spot, a crestfallen Andy Fernbach looks like a man who backed the long-odds Grand National winner, only to find the prized betting slip was left in his jeans on wash day.
"What happened man?"
"The drummer wants stone walls for his drums."
And with that, Andy disappears. He's got Shakatak coming down in a few weeks, so they should be good for a few quid. Perhaps he shouldn't be so surprised by the drummer's disinterest. After all, a rare bell is seldom struck by anything.
Some months after our endeavours at Jacobs, the fruits of our labours, The Box's debut album - 'Secret's Out' - goes into the shops in early July. Wham! have the number one longplayer, while Rod Stewart rules the roost in the singles chart with 'Baby Jane'. Neither are likely to be dislodged by our record.
Nonetheless, the music press seem to like it, with glowing reviews in the NME, Melody Maker, The Guardian and Time Out.

We're pragmatists. While these plaudits might give us a warm, fuzzy glow, it's much like the toasty feeling you get when the self-same magazines are scrunched up as a firelighter in the hearth on a winter's morning. Fuel for the trip, not the destination. We know our feisty din isn't going to be heard on Simon Bates' 'Our Tune' anytime soon, it's going to be gigs where our future success will be determined. And while The Box play live more regularly than DVA, we've still a long way to go to catch up with the relentless road-work of the headliners on our next London show, Manchester's The Fall.
For me, it's impossible not to see The Fall through the prism of their chief benefactor, Radio One DJ John Peel. I only own a couple of their records, but feel I know their music reasonably well through their regular exposure on Peel's late night programme. True, my teenage ignorance of international pharmaceuticals meant that I thought 'Rowche Rumble' was a song about a scrap at a fishing match on the River Irwell. So it's Peel Session tracks like the epic, unearthly 'Hip Priest', first heard lying in bed at home in March 1981, that best illustrate Peel's resolute faith in a band who he believes has no modern equal.
Tonight's gig, on a sultry, sticky Friday night in the middle of a heatwave, is at The Ace in Brixton. It's our third time in three months at this former cinema and roller-disco next to the town hall. We headlined to a half-empty room in May, when a new band from Manchester called The Smiths were booked to open proceedings, only to be replaced at the last minute by US experimentalists Ut. Then last month, we were the jalapeno dressing on an otherwise cobwebby, gothic feast of Xmal Deutschland and Dead Can Dance. An evening where I was mesmerised by the propulsive heft of the German band's drummer, the aptly named Manuela Zwingmann.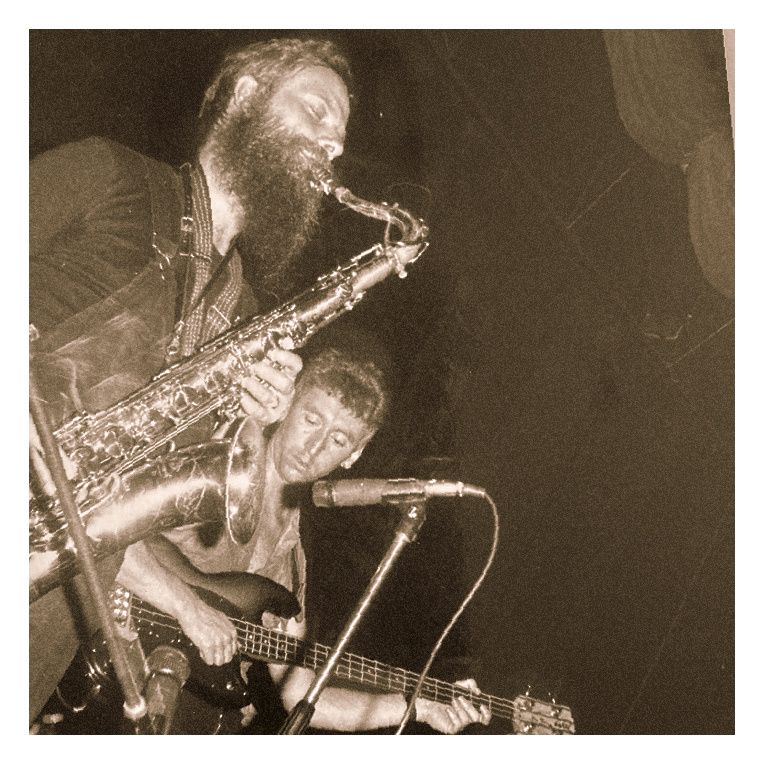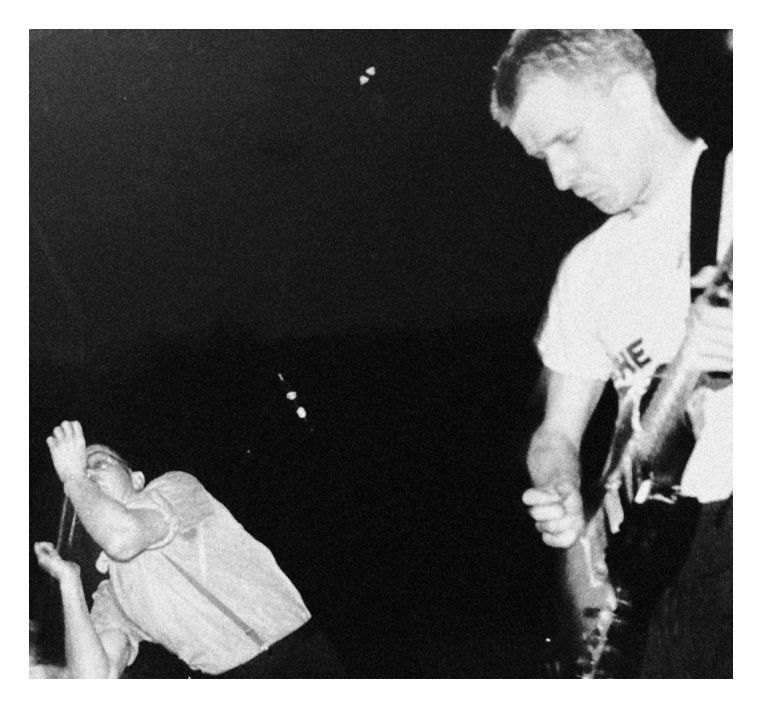 Looking out from behind my drums, this crowd feels more like our kind of audience - bloke-ish, bookish, here to appraise rather than heap praise. This being so, we get a fair hearing as we clatter and claw our way through our set. Ten years from now, I'll be out on that dancefloor, Ecstasy in my bloodstream, Mantronix booming through The Fridge nightclub speakers, amour fou with a strawberry blonde poppet from New Mexico. But for now, 22 years-old, listening to The Fall on John Peel in bed, Mum and Dad asleep in the room next door, such a decadent scene might as well take place on Tralfamadore.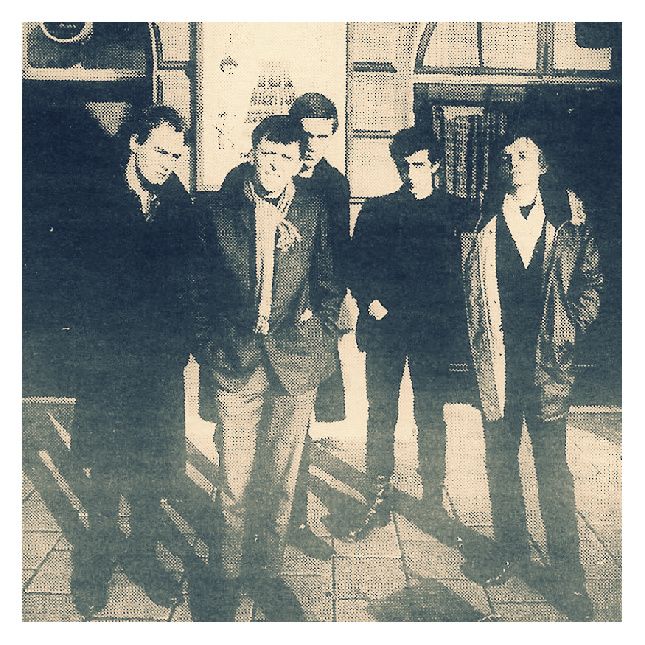 Kurt Vonnegut's imaginary planet is one of the few places The Fall haven't played so far in 1983. America, Germany, Austria, Switzerland, The Netherlands, Belgium, Denmark and Yugoslavia have all been visited. Plus a decent smattering of UK shows, including previous London headliners in March (at The Venue) and then The Electric Ballroom in May.
Watching from the side of the stage, I'm thrilled to see The Fall have two drum kits lined up side-by-side. The last time I saw two drummers in action together was Ornette Coleman's Prime Time over a year ago. However, unlike the free rolling and tumbling jazz polyrhythms I witnessed that night in Sheffield, The Fall's drummers have a more settled, push-me-pull-you conversation going on. Locked in tight unison, then able to suddenly stoke the fire with an instant double detonation. Perhaps Led Zep's John Bonham was right all along, four sticks are better than two?
The Ace is full now. However, if those in attendance have been lured in by the 'instant classic' status ascribed by the music press to their 1982 album 'Hex Induction Hour', they're going to be disappointed. The Fall play almost nothing from it. The band has no interest in the long-established album/tour/album/tour sales cycle that has dominated the industry since the early seventies. With The Fall, it looks and sounds like an ongoing, ever-evolving body of work, with some pieces meticulously assembled over months while others explode as quickly as a Jackson Pollock action painting.
And perhaps this is why tonight's show is a sell-out. Fans come and see The Fall because they don't conform to music biz norms. They don't plug the latest album or play the hits, and it is never, ever "great to be back in London, Amsterdam or Cleveland" (insert your town here.)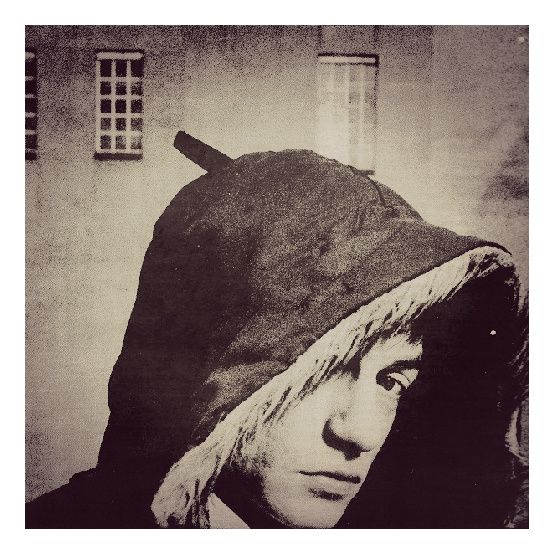 Frontman Mark E. Smith wears a shiny, polyester satin shirt, which clings to his xylophone ribcage in the clammy atmosphere, and is the only concession to show business. The rest of the band wear drab, dun jeans and t-shirts. The singer looks a bit older than the other lads, and I'm reminded of Captain Beefheart and his Magic Band or John Lennon and the Hamburg Beatles. Age equals seniority, and it is unquestionably Mark E. Smith's band. And what a band they are, clamorous yet disciplined, rigorous yet unpredictable. Since the recent publication of 'The Right Stuff', Tom Wolfe's thrilling narration of the 1960s Mercury astronaut programme, a new phrase is entering circulation: "pushing the envelope". Tonight, The Fall don't so much push the envelope as steam it open, eat the document, put it through the shredder and set fire to the ribbons.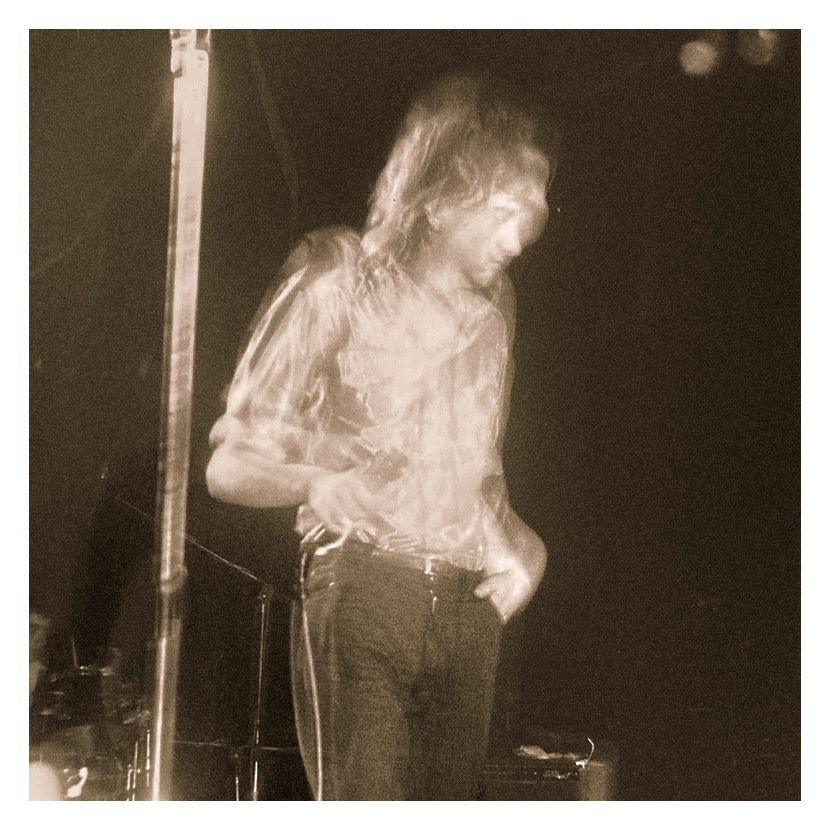 A stage invader with a buzz-cut and white t-shirt clambers out of the audience and starts to gyrate in front of the band, whose focus is entirely elsewhere - stalking and pinning down a slippery, mutating riff. An unsteady Salome before Smith's indifferent Herod, the interloper is eventually pushed away and helped offstage by an intervening roadie. Later, another guest, this one welcome, joins the players. A flurry of ostrich feathers and glitter rushes past me at the side of the stage and a magnificent creature - part-Liberace, part-The Muppets' Sam the Eagle - emerges into the glare of lights. After, I'll learn that this is Alan Pellay, some-time Northern drag-queen and friend of the band, who orates some disobedient verse while the band grind out a merciless beat.
The Fall strike up a rockabilly groove and I can't help being impressed by their industry. They are more like a union than a group or a band (albeit one with an unpredictable, fiery shop steward.) In another life they'd have been platers and riveters, cabinet makers or boat builders. I imagine a late twenty-first century Arthur Negus on Antiques Roadshow: "Oh yes, this striking and sturdy piece carries all the hallmarks of the Hanley brothers, who worked in the North West in the 1980s…"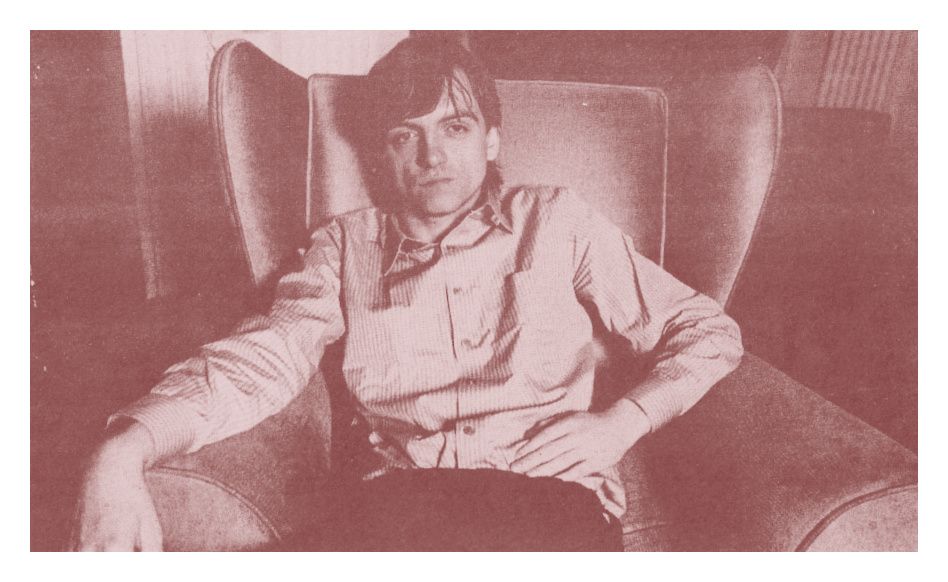 The Fall raise a jib and Mark E. Smith's gargoyle gargle breathes life into the fabric and onwards they sail into history. In the dressing room afterwards, Al Pellay is holding court, still looking utterly fabulous wrapped in a purple feather boa. Mark E. Smith is smiling and sniggering like Muttley at Pellay's withering pronouncements. He's in a good mood and so he should be, he's getting married in four days.
As for The Box, we're back down in London in a couple of weeks from now for an appointment with DVA's old live nemesis, Killing Joke.
---
For a further taste of the era, here's a link to a Spotify playlist of the NME's Independent singles chart from mid-July 1983:
---
With thanks to Tim Millin, AFC Wilson and Charlie Collins.
Big shout out to Harvey Johnman for the live shots from the gig.
Special thanks to Stephen Hanley and to my editor Nigel Floyd.