Emma experiences several major revelations in the novel that fundamentally change her understanding of herself and those around her. Which revelation do you think is most important to Emma's development, and why?
"The only Emma I ever gave a damn about was the one that Hot Chocolate sang about".
Mock English Literature A-level paper, and a chance to mock Jane Austen and her celebrated creation. Southern posh totty from one hundred and sixty years ago, nothing happens in this book; at least nothing that I can relate to.
"When you're dead, you're dead."
"Make love when you can. It's good for you."
Now this is something I can get behind. Solid, uncomplicated advice from Kurt Vonnegut Jr. in 'Mother Night'. Granted, the lovemaking is something I have so far had little experience of, but nonetheless Vonnegut is at my bedside, together with Genet's 'Our Lady Of The Flowers' and Sartre's 'The Age Of Reason'. Nazi Germany, the Parisian underworld, existentialism, freedom, illicit sex and death, these are the interests of a degraded teenage mind. These things and music.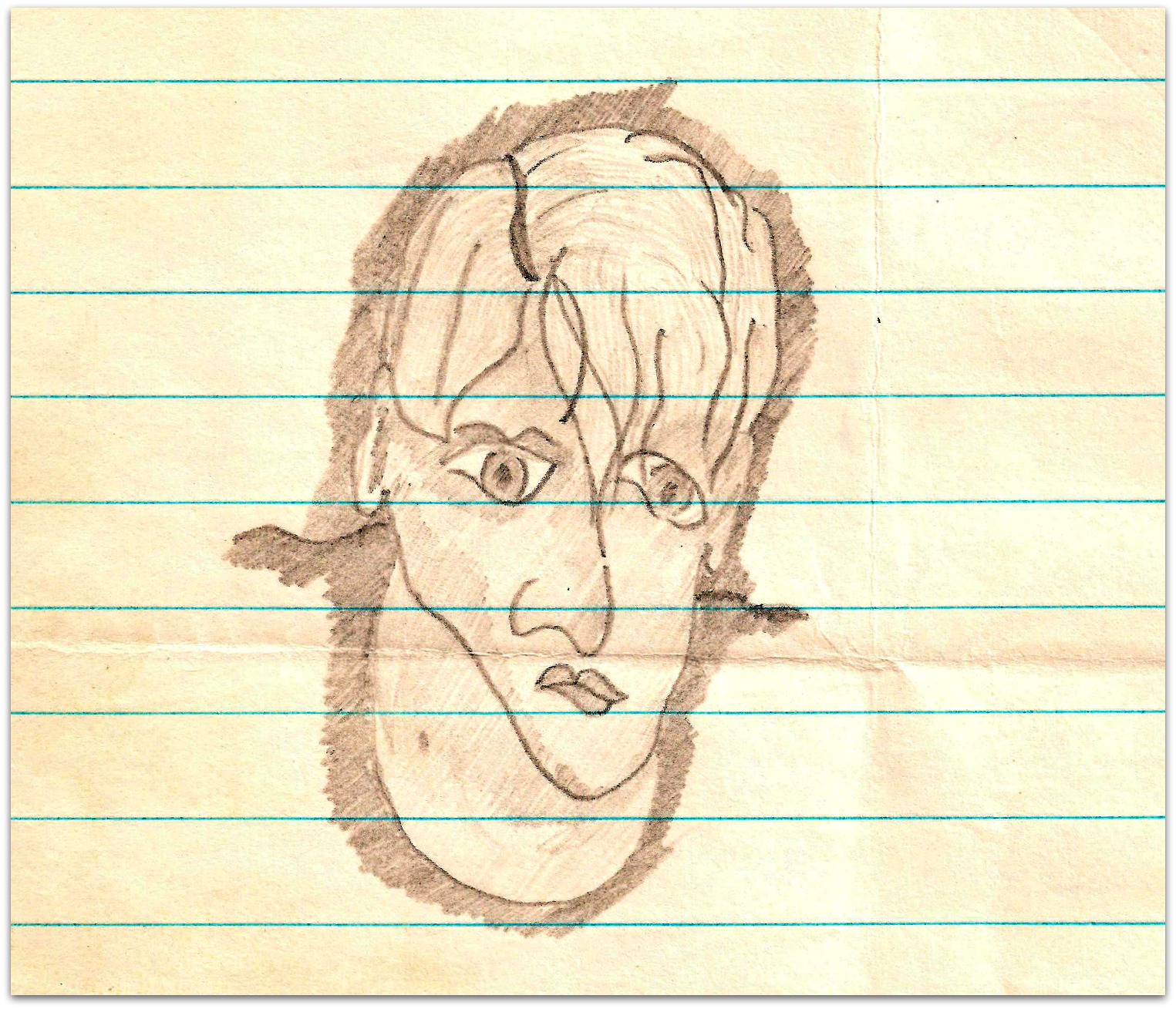 Self-portrait, 1979.
It's just three weeks since Christmas, and the two gigs our band Exit managed in December seem like an aeon ago. Hacked off with the mocks, school band-mates Vinner, Wilma, Lango and I decide to go see Double Life at The Broadfield. The pre-Christmas snow is receding, leaving dirty bergs of crusty ice at the roadside, as the 76 bus rumbles through the dark towards Heeley.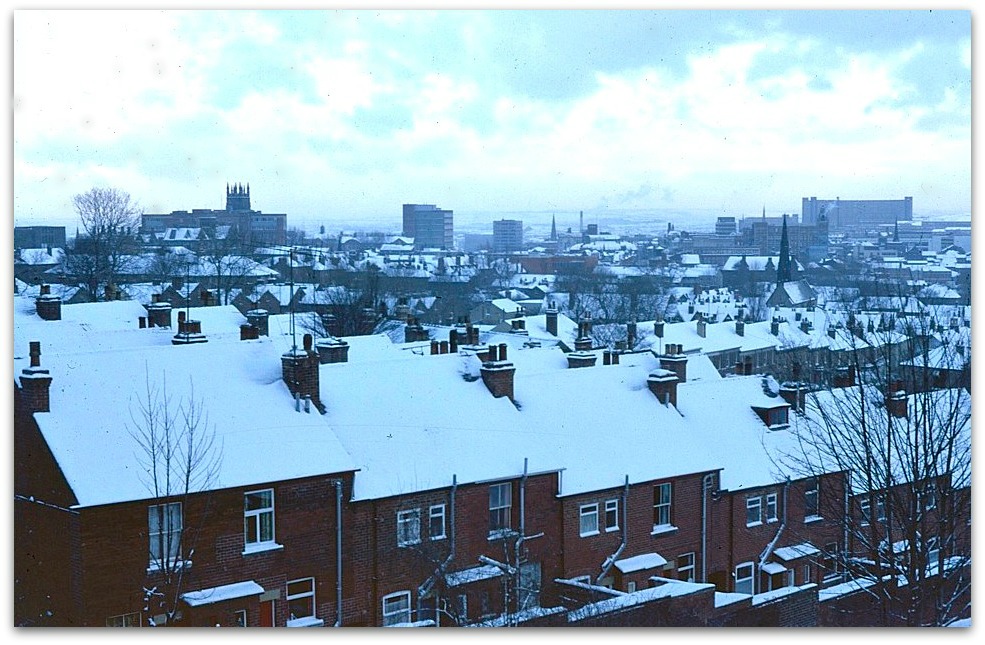 Sheffield, January 1979. Photo by Tony Allwright.
We'd seen Double Life last summer, serving up their sober, noodly doodles as support to local heroes The Push at the University, when all we were hungry for was some New Wave rock 'n' roll gumbo. However, with the sudden demise of The Push – singer-cum-actor Ray Ashcroft seeking fame and fortune on Coronation Street – we've heard that hot-shot guitarist Dave Carr has thrown in his lot with Double Life.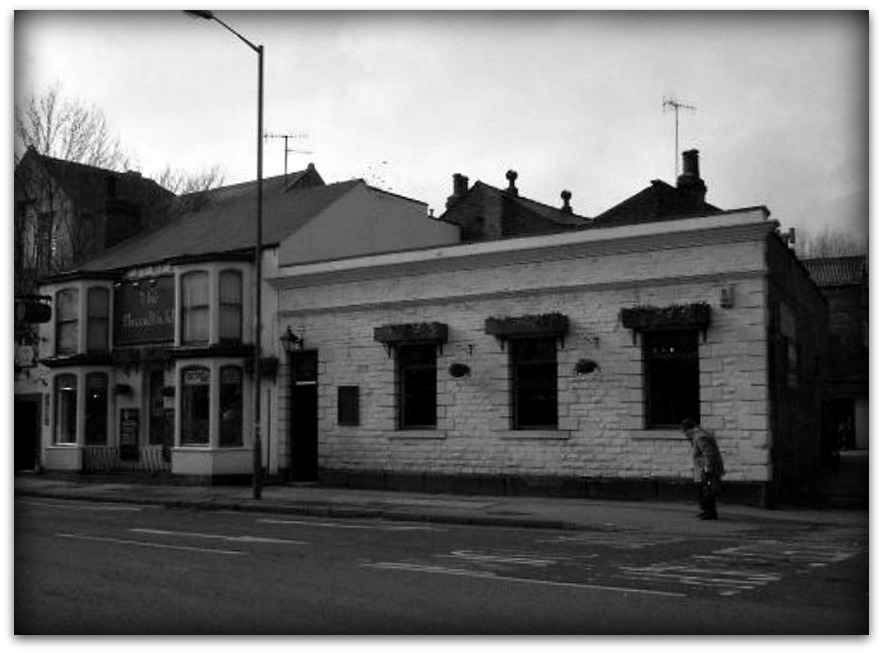 The Broadfield boozer, where Double Life are regulars and have established a decent local following, is reasonably busy for a cold January night. They are led by bass player Rich "Rikki" Memmott, 25, who both writes and sings. Like Richard Attenborough's 'Big X' in The Great Escape, he has assembled a crack team of Sheffield musicians to aid in the execution of his sonic master plan. Joining Dave Carr on guitar are Dave Clayton on keys, Pete Lyons on sax, Danny Cummings on percussion, with Richard Thomas on drums and Lawrence Mayman on rhythm guitar. In the other half of his double life, Memmott holds down a day job in planning at Sheffield City Council; Clayton and Thomas work for British Steel, Mayman is a solicitor. Visually they are an unremarkable mixture of shaggy hair, faded flares and well-worn t-shirts; music not image comes first in this band.
Double Life are something of an anomaly on the Sheffield scene. Rich Memmott's previous band, Zirk Dextron, was a proggy ensemble that opened locally for the likes of Curved Air and Hatfield And The North. Double Life retains the scholarly approach of that band, the key criterion being technically adept musicians. Their touchstones are Steely Dan, Santana and The Doobie Brothers, as they dream of a West Coast way beyond the Blackpool Pleasure Beach, where chops don't come with gravy and a session with cans on isn't a drunken afternoon lubricated with tins of Harp. They share a love of sophisticated arrangements with fellow-Sheffielder Paul Carrack and his band Ace, who had a big hit with the unhurried Hush Puppies soul track 'How Long' a couple of years earlier.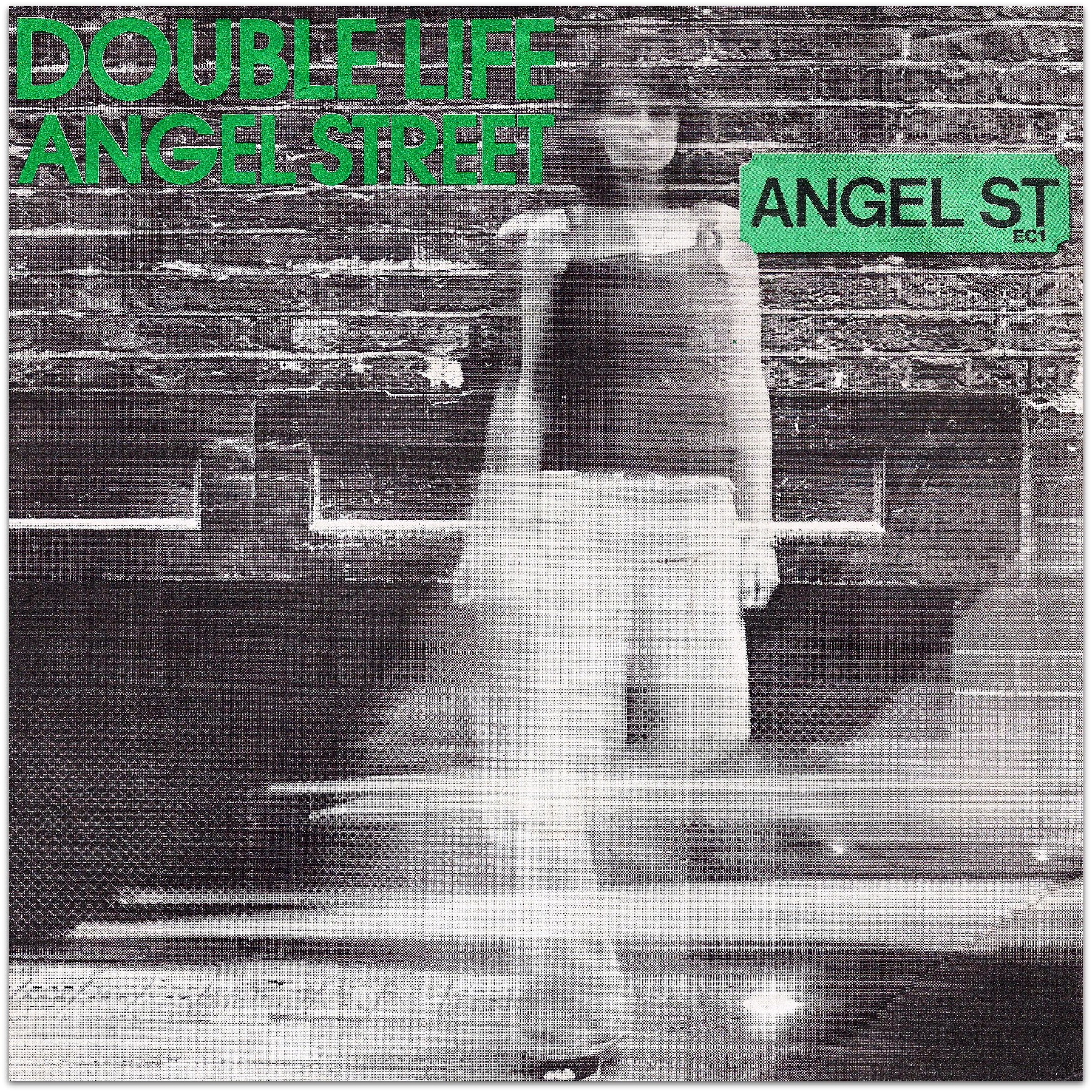 Like the Japanese soldier still at war on a South Pacific atoll, unfashionable Double Life are fighting a localised pincer movement, with post-punk drum-machine bands and Heavy Metal hordes encroaching on either flank. Elegant Fender Rhodes modal chords and ebullient, spongy bass runs are their front-line weapons. Indeed, Danny Cummings has skirmished with up and coming student Revox scruffs Graph, manfully defending real playing versus tape recorders.
Despite being defiantly untrendy, the band have secured a deal with Virgin Records' imprint Quiet Records, and play both sides of their debut single 'Angel Street' and 'The Tourist' tonight. Dave Carr's introduction on lead guitar seems to have given the band a much needed injection of rock 'n' roll, and his funky, Hendrix-inspired solos have us digging Double Life. There is, though, something slightly incongruous hearing a band singing about "hot California nights", as what will become known as the winter of discontent gathers pace in the outside world.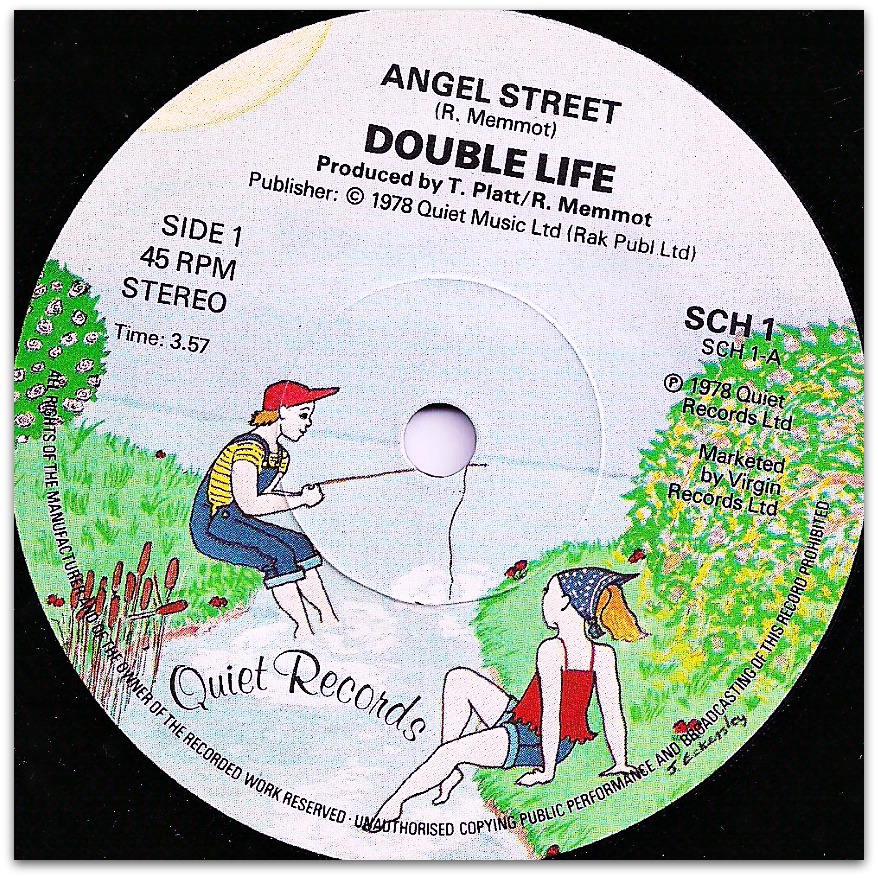 They finish with 'Coffee For One', their best known song, which has been to more demos than striking Ford workers. Funked up, beered up and cheered up at the thought of no more mocks until Monday, we miss the last bus home. About halfway back on the five-mile stagger, we reach Swinton Street, a desolate strip of riverside tarmac bereft of buildings and overlooking the quietly flowing Don. We've written a song about this place; it's the false address we plan to give the cops if we ever get into a spot of bother. There's a façade of teen-rebel bravado about this, one that is distinctly at odds with the law-abiding adolescents we actually are. Kurt Vonnegut Jr. would appreciate these pretensions to our very own double life:
"We are what we pretend to be, so we must be careful about what we pretend to be."
---
Duly converted, we returned The Broadfield to see Double Life again in April 1979. The gig was cancelled, and a forgotten band called Mind Games played instead. Double Life had split up.
In the tussle between the real musicians and the post-punk upstarts, Double Life's alumni came out well. Danny Cummins has played with George Michael, Lighthouse Family, Bryan Adams, Tina Turner and Mark Knopfler. Dave Clayton has played with ABC, U2, David Bowie, Pet Shop Boys and Simply Red. Pete Lyons is a respected tenor sax jazz player.
Rich Memmott can be found playing around South Yorkshire, alongside Dave Carr in the long-established covers band Rodger.