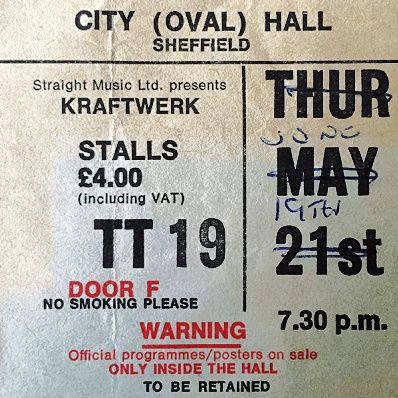 The last Saturday of April 1972. I'm upstairs in my bedroom with a portable black and white TV, ready for England versus West Germany, live on BBC 1. Mum and Dad are downstairs, watching ITV Saturday Night Theatre. Dad's not really bothered about football. We spent the afternoon that England won the World Cup in 1966 fishing on the banks of the River Witham.
In the game, West Germany dismantle England. They have exciting players: Netzer, Grabowski, Breitner and my favourite, Gerd "Der Bomber" Müller. They have long, glam rock hair, or the generous face-fuzz favoured by US hippies. By way of contrast, England seem old, staid and boring. The exciting, free-flowing, attack-minded West Germans win 3-1. Netzer and Müller both score and I'm pleased.
The game ends and I run downstairs to tell Mum and Dad the score. "Blitzkrieg!" I exclaim (a word I've learned from Commando comics.) Dad, pipe in mouth, reading the paper and Mum, lost in knit one, purl one, look at me, bemused.
I can't really explain why I'm happy England lost. I suppose I associate the national team with "the establishment", grey men in blazers and the old school tie. I find Wimbledon and The Horse Of The Year Show annoying for the same reason; it isn't easy being an eleven year-old class warrior. West Germany, in their away shirts of green (the colour of the future!) seem to be progressive and permissive.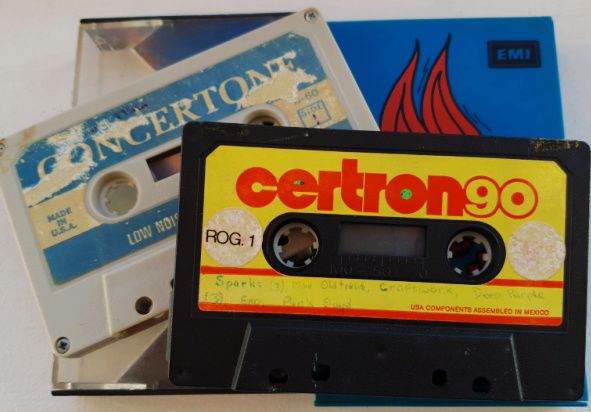 More things I like emerge from West Germany, the pictograms and fonts for the Munich Olympics, the Volkswagen Golf and, of course, Kraftwerk. Or "CRAFT WORK" as I assume it is spelt, when I tape a track off John Peel's show in 1974. However, it's their appearance on Tomorrow's World on BBC 1, on 25th September 1975, four days before my fifteenth birthday, that really captures my imagination. Four matinee idols in vintage suits, playing synthesizers and appearing to generate rhythm from hitting kitchen hotplates with wired-up knitting needles. A hitherto unimagined collision of 1936 and 2036, I naturally go out and spend my pocket money on the 7" single of 'Autobahn'.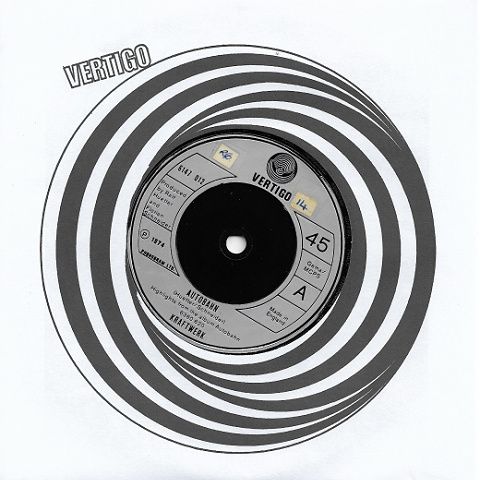 Tonight is Kraftwerk's second gig in Sheffield. The played the university in October 1976, the penultimate show on their UK tour. Since then, apart from a one-off appearance at the Free Trade Hall in Manchester in 1978, they haven't played any gigs at all. Instead, they have been busy rebuilding their Düsseldorf Kling Klang studio, then getting it ready for this, the European tour to promote their new album 'Computer World'. Originally scheduled for May 21st, this Sheffield concert, as well as the rest of the UK tour, have already been postponed once. Having just taken delivery of four state-of-the-art video screens from Sony in Japan the band had difficulties syncing up the sound and vision.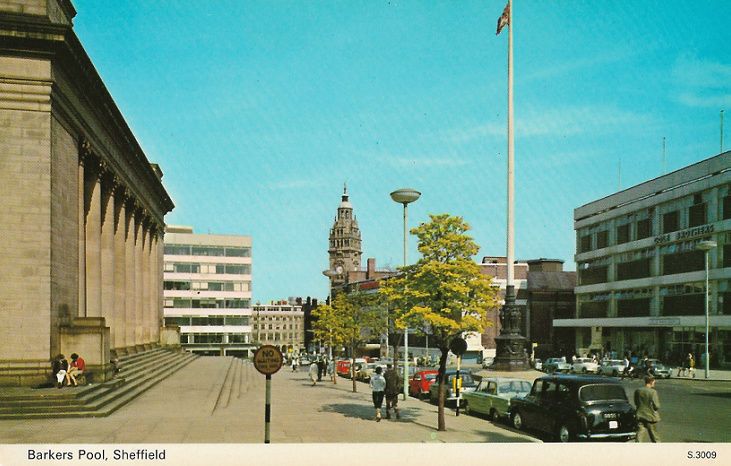 We are in the stalls tonight at the City Hall, no cheap Grand Circle seats for my girlfriend Ava, I've shelled out the full four quid each. A few rows in front, in the really good seats, is Richard Kirk from the Cabs and his girlfriend Lynn. Richard has somehow smuggled in a video camera the size of a rocket launcher. God knows how he sneaked it past the ushers, perhaps he hid it under his famous long raincoat, or maybe Lynn had it in her handbag, so large it could double as Red Rum's nose bag?
There is no support band. The lights go down and there is an ominous, burbling Cabs-ish sound collage over the P.A. There's a bit of Sparky's Magic Piano in German before the speakers burst into solar plexus punishing, ice-pick-on-glacier incisive fury. Shadowy figures emerge one-by-one and take their positions on stage. It's really loud, but crystal clear.

If it is true that Kraftwerk have brought their entire studio out on the road with them, then Kling Klang looks like no studio I have ever been in. No egg boxes glued to the walls, no clashing carpet roll ends to dampen the sound, no Pompeii mounds of ciggy ash and no zombified, Benzedrine-and-coffee fueled tape-op hunched over the reel-to-reel.
The four individuals are set up in shallow V-formation, each at their own work station (calling them musicians at their instruments just feels wrong.) Behind them is an apparently seamless array of sloping racks in neutral grey, holding amplifiers, harmonizers, analogue sequencers and digital delay units. Below them, at knee-level for the operatives, and dazzling eye-level for the audience; there are rows and rows of multi-coloured fluorescent strip lighting. The overall effect is a tidy, efficient, cool minimalism somewhere between THX1138 and Terence Conran. I particularly like the neatly recessed telephone receiver for communicating with the mixing desk, a much more civilized way of asking for "more kick drum in the monitors bitte". It certainly beats the usual exaggerated mouthing and pointing normally associated with the task. At their feet, across the stage from left to right, are four neon light boxes with their names illuminated – Ralf, Karl, Wolfgang and Florian.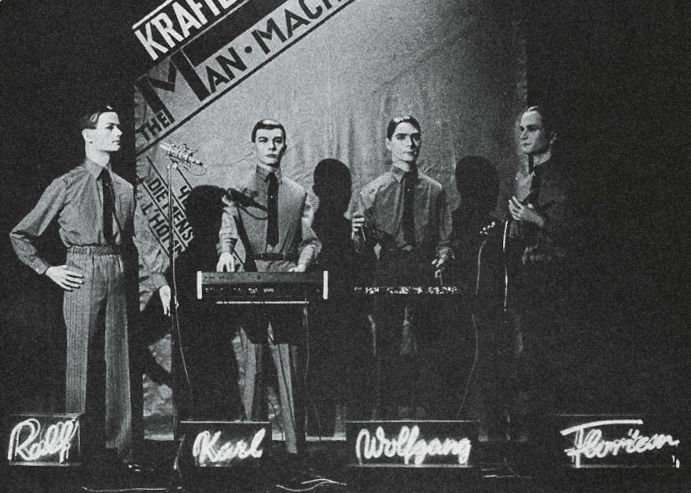 Behind them, those ultramodern TV screens transmit video images inspired by the songs, the graphics having a computerized Atari or Texas Instruments feel. Many of the images are of Kraftwerk themselves, they understand the band-as-a-brand power of self-mythologizing. This being Sheffield, where every band since the Cabs and the Human League has dabbled in audio/visual presentations, we are appropriately awestruck. While I've previously been inspired by audacious, overwhelming couplings of music and film at gigs by both those Sheffield pioneers, Kraftwerk take their DIY Super 8 and slide projector ethos and blow it up to Fritz Lang dimensions. The studio and stage are the bridge of their starship. This isn't a gig, it's a voyage into space and time.
While I don't own any of their albums, I know many of the songs they play tonight. Ava's favourite 'The Model', is played every night at The Limit club just around the corner. The oddly comforting Geiger-counter click of 'Radioactivity', the soundtrack to adolescent nights of experimental inebriation in Pitsmoor, and the time-halting beauty of 'Neon Lights'; which I first heard at a teenage party in Attercliffe, filtering out the dull chitter-chatter about exam results and university options, hypnotized by the luminous green vinyl on the record deck. Of course, they play 'Autobahn', my entry point into their world, here in its full six-lane, no-speed-limit, cross-country glory.

Breaking the fourth wall, the quartet come forward to the edge of the stage for 'Pocket Calculator', smiling and laughing, holding Honey I Shrunk The Synth hand-held devices and inviting eager Sheffield fingers to reach up and tap out random bleeps on tiny keyboards. They leave the stage, only to return a few minutes later accompanied by their doppelgangers, four uncannily lifelike mannequins. The song, naturally, is 'The Robots'. They finally depart as they appeared, one at a time, to the synthetic strains of 'It's More Fun To Compute'. Based on tonight's show, the perfect gift of sound and vision, being in Kraftwerk looks like more fun than you could possibly imagine. Mission logged, the good ship Kling Klang powers down for the night. Shore leave in Sheffield tomorrow. Next sortie: Liverpool on Sunday.
Outside, we head down Barkers Pool to Pinstone Street and the buses look different. There's the 75 to Stuttgart, followed by the 97 to Munich. Just pulling in is the 501 bendy bus to Berlin. The Trans-Europe Express is here, isn't it about time I got a passport?
_______________________________________________________________________
Live photos scanned from Electronics & Music Maker magazine, September 1981. Taken on the UK tour.
Man Machine photo by Ebet Roberts, scanned from Trouser Press, November 1981.
With thanks to Nigel Floyd.