I'm on a ferry - Townsend Thoresen, Dover to Zeebrugge - and I'm properly excited. The only other ferry I've ever been on is the one across the Mersey. I'm going on tour - abroad - with The Box. The band I play in has a new singer, new songs and a new record deal. Things are looking up.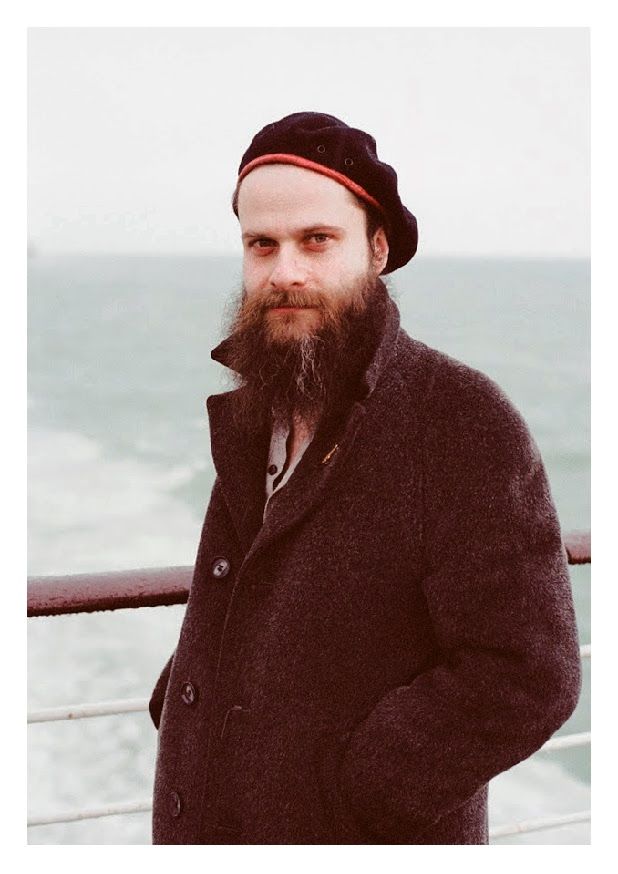 Okay, so two nights in Holland at the end of November isn't much of a trek compared to, say, Iron Maiden, whose 1982 diary includes 188 shows. To be honest, if the itinerary listed back-to-back gigs in Stoke-On-Trent and Carlisle, I'd probably be a little less giddy; but come on, Eindhoven, home of the famous P.S.V. football team? And Groningen, home of… what I'm not exactly sure? Of course I'm thrilled.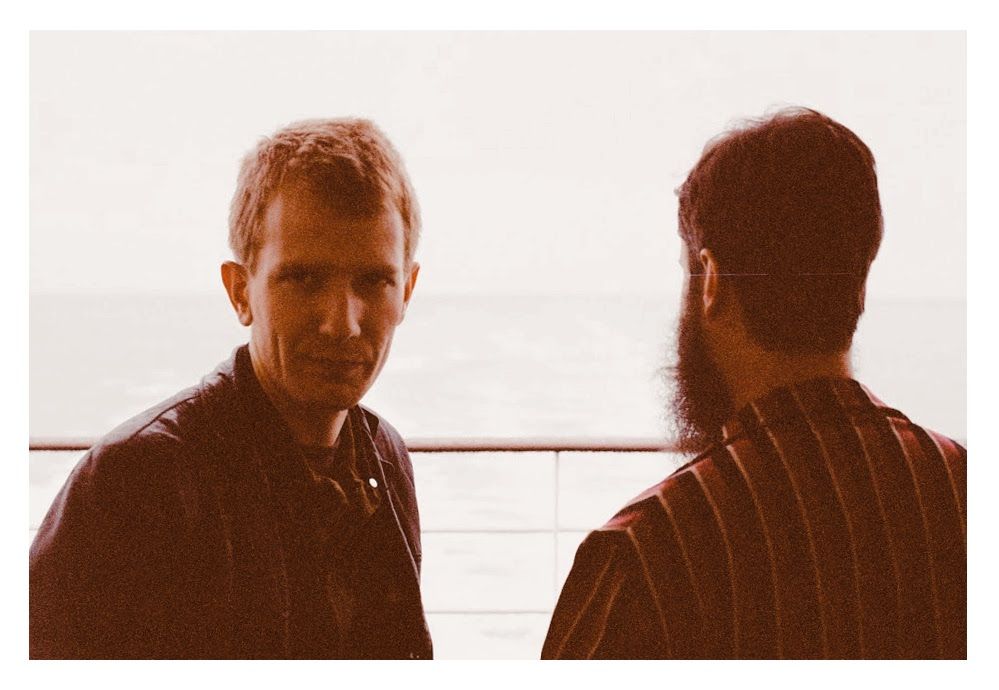 A lot has happened since Mal from the Cabs kindly loaned his intense, growly hiss to officially launch The Box with a couple of high-profile gigs back in the Spring. Firstly, we moved rehearsal rooms, leaving behind the rickety Fagin's Den up over the sooty rooftops behind West Street and moving instead to two good-sized rooms in an empty office building on Sheldon Row. Just off The Wicker, we share this space with Tim Owen and his Naked Pygmy Voles.

Secondly, we have a new singer. Recruited through the time-honoured "musicians wanted" ad in Melody Maker, Peter Hope from Hertford came up the A1 in his little green Bedford van and aced his audition. Sealing the deal when he unexpectedly broke into 'Do Not Forsake Me' from 'High Noon' in the middle of our flute-mottled, space-rock track 'The Hub'. Panoramically framed by the huge windows which looked out on Hyde Park Flats, his freakish juxtaposition of Amon Düül II and Dimitri Tiomkin immediately resonated with us.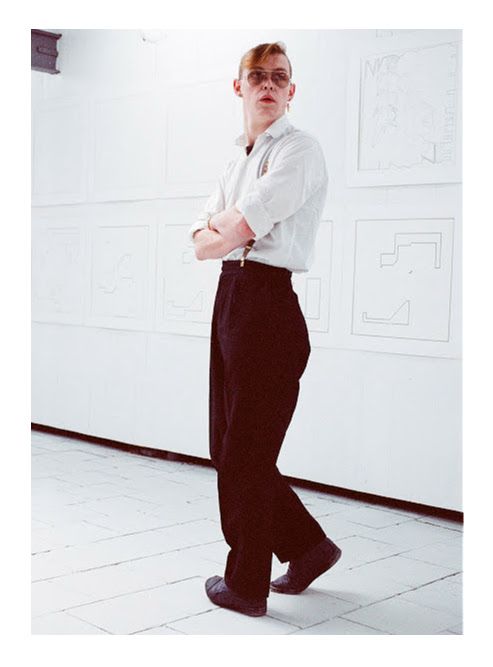 Peter, or Pete, looks the part too. A broad grin that would put Bingo from 'The Banana Splits' in the shade, topped off with a hairstyle which appears to have been developed in a Porton Down research lab. Ken, our first singer, also had great hair. If quiffs were riffs he would've been 'Purple Haze'. Sadly, his larynx lacked the dynamics to swoop, weave and punch in the turbulent dojo where we did our best work. Pete, on the other hand, seems to have divining rods in his vocal cords - such is his ability to seek out where the melody should sit and then deliver a tour de force vocal somewhere between Howlin' Wolf and Jello Biafra. And he can drive.

New room, new tunes and, via Paul's friend Andy MacDonald, a new record deal. With roots in South Yorkshire, Andy has been working in the press office at Stiff Records in London. He's sold his house in Sheffield and, with half the proceeds, started a record company called Go! Discs, with The Box as his first signing. Andy's long-march to multi-platinum, Brit Award-winning glory with the likes of The Beautiful South, Paul Weller and Gabrielle starts here.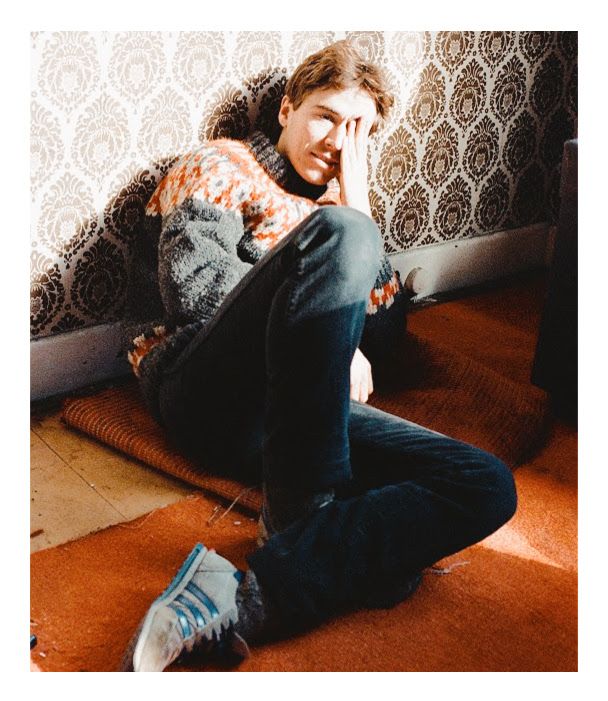 The Box Mark III made its live debut at the freshly re-opened Leadmill in Sheffield on October 11th, followed by a London show at the in-vogue Fridge in Brixton. Charlie delighting a couple of local little kids with an impromptu run through of the theme song from 'The Sooty Show' on his soprano sax during soundcheck. In between, there's been a return to Jacob's recording studio near Farnham in Surrey, reuniting Charlie, Paul and myself with producer Ken Thomas, who produced 'Thirst' by 'DVA. With Ken once more at the desk, we recorded five tracks for The Box's forthcoming debut EP.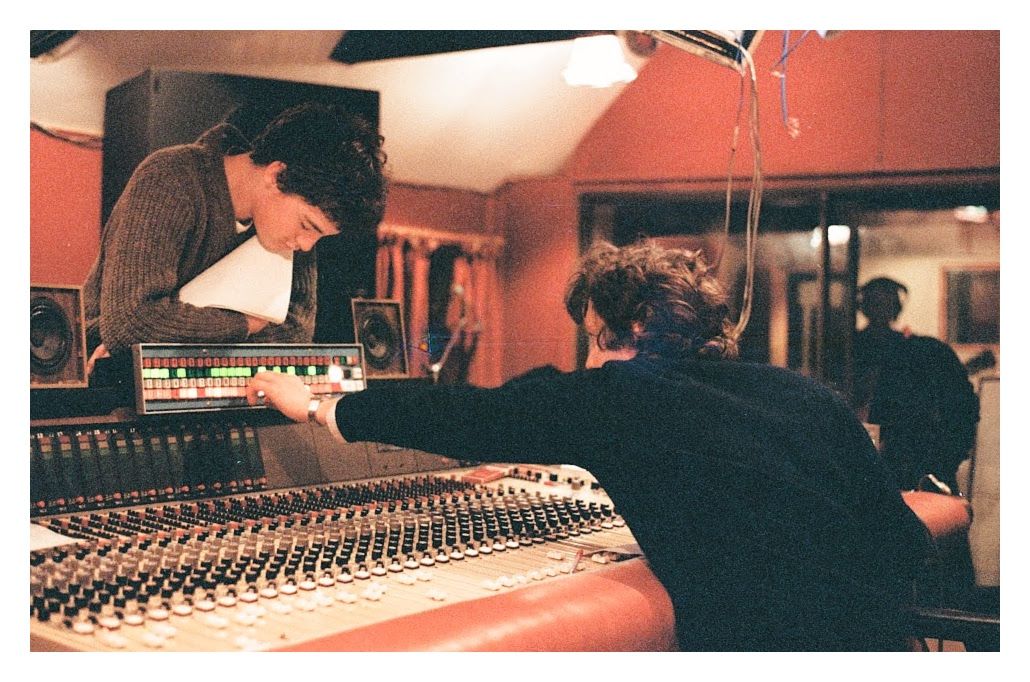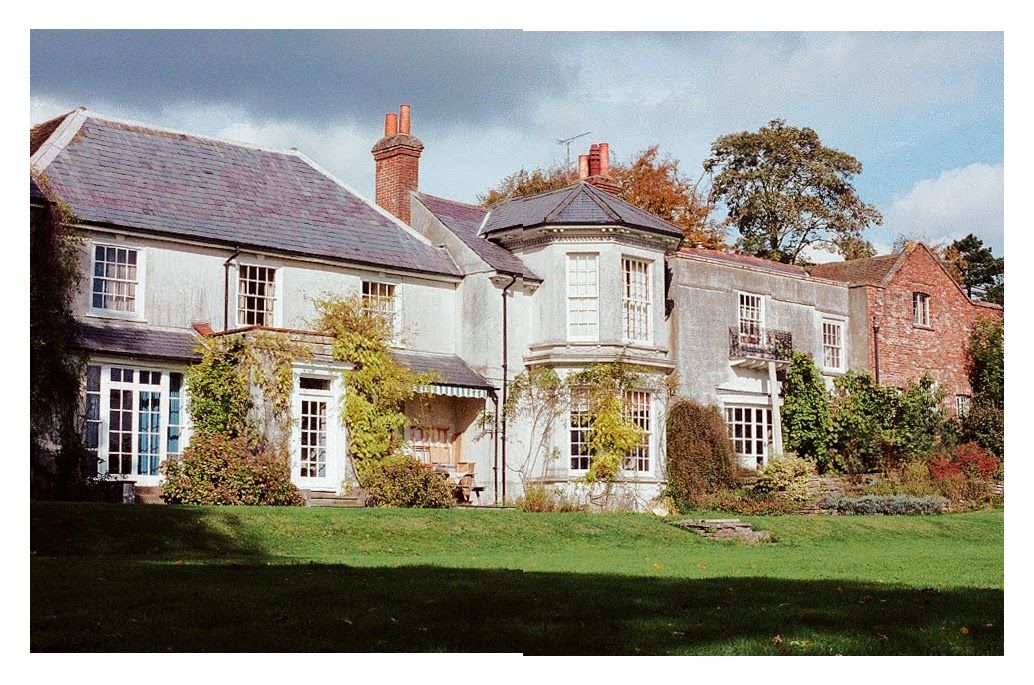 On the way to the ferry, we call at a Thame-side loft in Rotherhithe to pick up Rita, the tour manager. Rita's job is to get us from A to B, or Gouda to Edam, in Holland, on time and with the minimum of fuss. A garrulous, likeable young woman, Rita is the answer to that seldom-asked question: just what would Barbara Windsor look like fronting The Au-Pairs? Sketched by Donald McGill and styled by Shelter, she has the somewhat disconcerting habit of coming close, very close, whilst in conversation. Is she myopic? Hard-of-hearing? Or simply skilled at using her embonpoint to make her point? Whatever it is, it works on us. We're obliging, well-behaved young men and whatever Rita wants, Rita gets.

First stop is Eindhoven, in the southern Netherlands. The Eindhovenaar were unlucky enough to get bombed by both sides during the war, and the modern city has been rebuilt with the partial support of its two largest local employers, DAF Trucks and Philips Electronics. I learn that the "P" in PSV stands for Philips.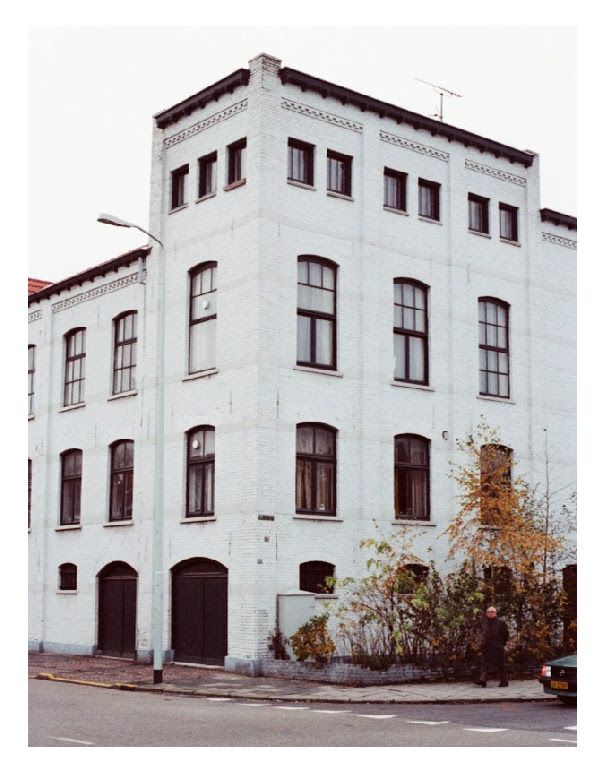 We are given lodging in The Apollo House, a recently-opened space for experimental music and the visual arts that occupies a former 19th century cigar factory. It's a terrific setting, particularly for young, arty musicians like ourselves. There's a basement gallery of interesting if indeterminate art and a top-floor music room. This is dominated by a large, Heath Robinson-esque percussion centre-piece, comprising plastic jerry cans, the stainless steel drum from a washing machine, corrugated sheeting and other suspended objets trouvé; which Charlie and I delight in beating the living daylights out of.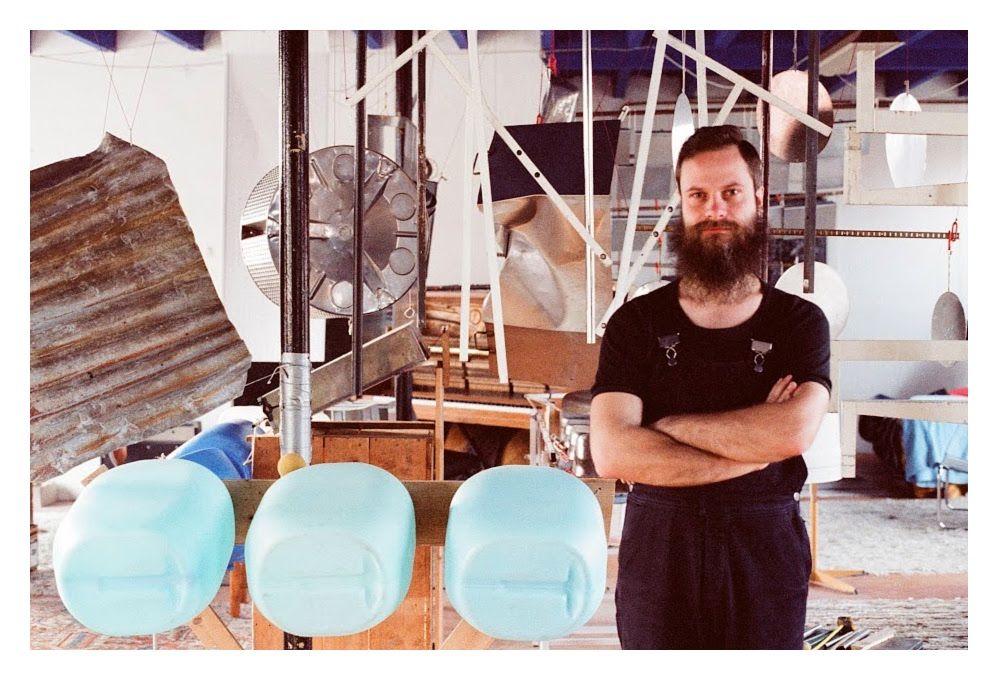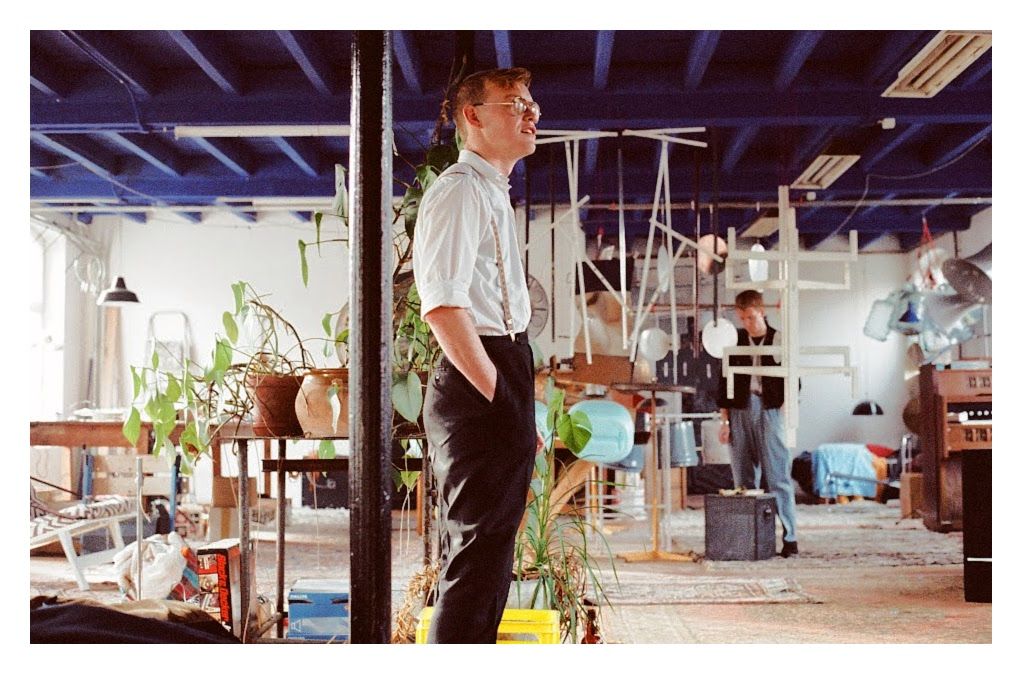 It's a short drive from The Apollo House to the venue. Pete manages to drive the van on the wrong side of the road for the first part of the journey, until the sound of car horns and the shouts of pedestrians remind him he's not in St. Albans anymore. We're playing at De Effenaar, a former squat that has been putting on gigs since the mid-seventies. The Sex Pistols and Joy Division both played here. I discover that the building used to be a linen factory, and there was a machine for smoothing out cloth: de effenaar. I relate this fascinating bit of trivia to my band-mates, only to find that no-one effing cares. They're all too busy gazing in wonder at the lavish cornucopia of food and drink that has been laid on for us by our kind Dutch hosts. Crates of Heineken, a mixed case of wine and enough soft drinks, cold cuts, cheeses, loaves and fruit to constitute what the Beano regularly illustrated as a slap-up feast.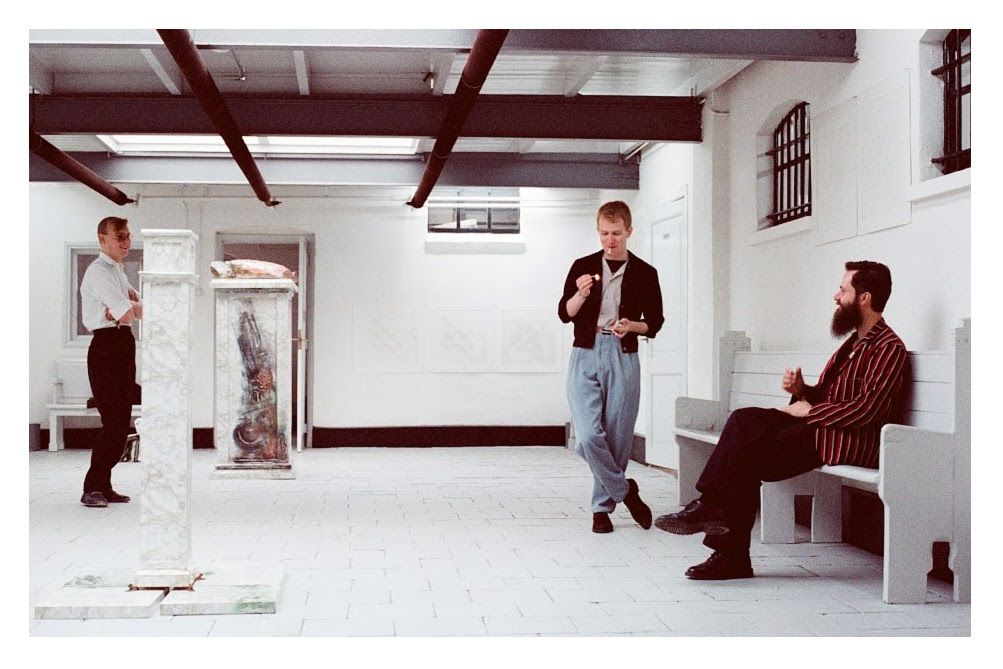 Playing first tonight are fellow UK noise-mongers Blurt. I rather like them, having seen their frantic live show one snowy evening at The Marples in Sheffield a couple of years ago. Charlie, who's a little bit older than the rest of us, and has probably already forgotten more about music than I can ever hope to remember, recognizes Blurt drummer Jake Milton as a former member of the West London hippy group Quintessence. Delighted with this arcane sighting, Charlie regales us backstage with a burst of Quintessence's signature song, 'Notting Hill Gate'.

"We're getting it straight in Notting Hill Gate
We all sit around and meditate."

As an unknowing twenty-one year old in the music business, I'm still learning that not everyone is what they first appear to be. It's highly probable that Jake isn't the only post-punker with a few kaftans in the closet.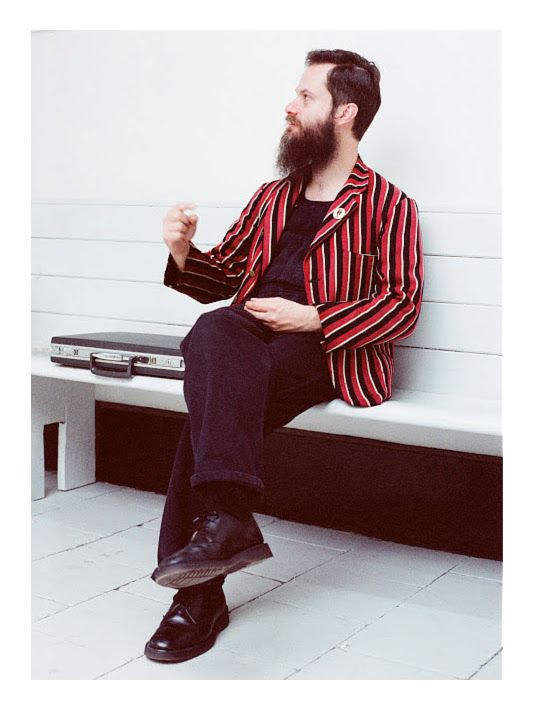 As for The Box, our Dutch debut goes pretty well. Terry, the bass player, has possibly spent a bit too much time sampling the refreshments, which results in some ill-advised shape-throwing that might've looked alright in Ritchie Blackmore's Rainbow, but has no place in a weighty, high-minded band like ours. Words are exchanged.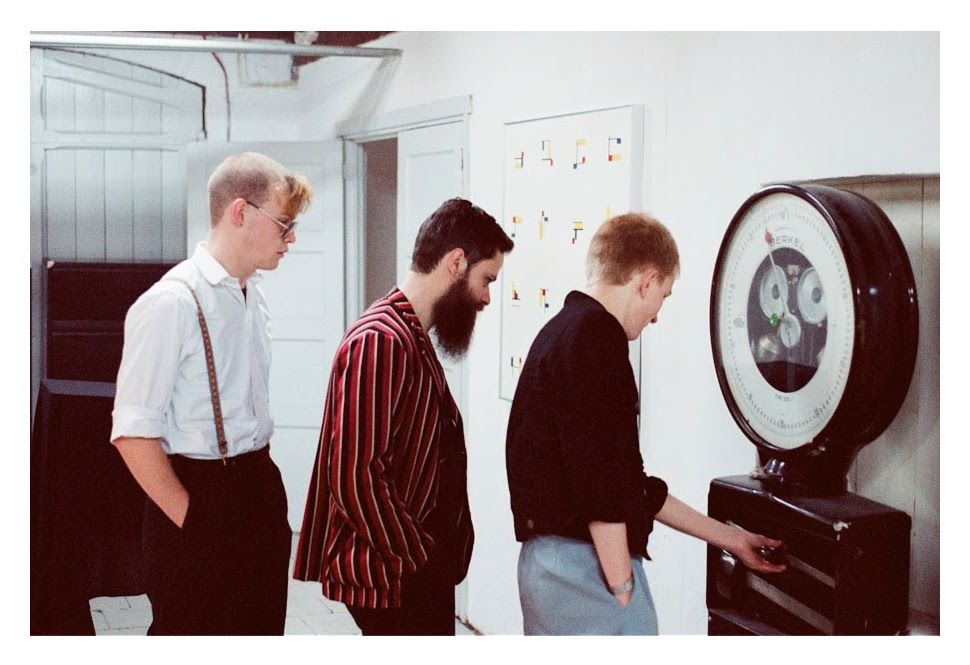 Come Sunday we're all pals again, back in the van and heading North towards Groningen. We're driving through towns with familiar names like Arnhem, Nijmegen and Oosterbeek, embedded in the consciousness from Sunday afternoon war films on the telly and well-thumbed Commando comics at school.  En route, the cafes, motorway stops and bars give me a few more insights into these new surroundings. The language has more consonants than even Countdown's Carol Vorderman (herself half-Dutch) could handle; but I do manage to pick up alstublieft, which appears to be the Swiss Army Knife of the Dutch language. Its multiple uses include: 'please', 'here you go' and 'you're welcome'. And the Dutch appear to have a similar relationship with mayonnaise to that which we Sheffield folk have with Henderson's Relish - slathering it indiscriminately and unsparingly on all types of food.

On arrival, Groningen reveals itself to be famous for having thousands of really good-looking students, girls and boys. Much like Sheffield students then, but taller and slimmer with better skin, better hair, better teeth and better clothes. Tonight's venue is a club called VERA, an acronym for the Latin phrase Veri et Recti Amici, or True and Sincere Friends in English. You don't get that at The Limit. There's been a meeting place for students in this building since 1899. The promoter has put up posters around the venue and in the nearby streets. It's a small, simple thrill to see the effort he's put in; it means someone is interested, someone cares.

A low stage, a low ceiling and a loud, punchy PA. The room is generously populated with the aforementioned handsome young folk of Groningen. We play the same songs that we played in Eindhoven last night, but better. Continuing with the 'no chat, no gaps, no quarter' approach we started with Mal upfront, our presentation is terse, tight and focused. We're still playing at the audience, rather than for them. However, our anti-rock 'n' roll, no-encore stance crumbles after thirty seconds of sustained applause from the VERA crowd and we go back on and play not one but two more songs. It turns out there's more Rainbow in us than we think. The overall feeling is that this was our best gig yet. We've raised the bar and now we're going to drink it dry.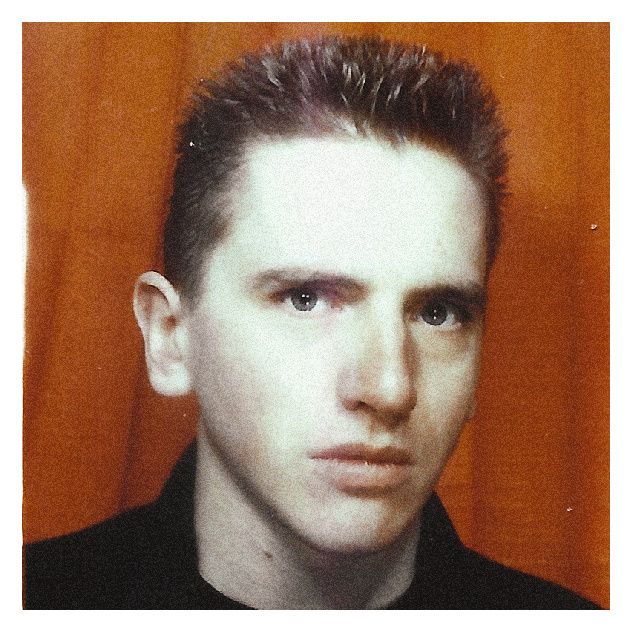 Commitment. I think about Pete, and how he's moving his wife and young family up to Sheffield. He believes in the band. And Andy MacDonald, who has bet the farm (well, the Sheffield two-up, two-down) on The Box. That's commitment. I'm still holding down the job at the National Coal Board, paddling in the surf while Pete and Andy have gone off in the boat to hunt for the shark. I hope this works out. For them. And for us.

---
Thanks to Paul Widger, Charlie Collins, Pete Hope and Terry Todd.
Special thanks as always to my editor Nigel Floyd.
All photographs by me.